Ritani Featured on Good Day New York to Reveal Lab Diamond Shopping Trends
Press Release
•
Mar 13, 2023
Lab-created diamonds are growing in demand and becoming a coveted jewelry item as many women upgrade their original engagement rings with a lab diamond, and Head of Product at Ritani, Ria Papasifakis, explained why on Good Day New York.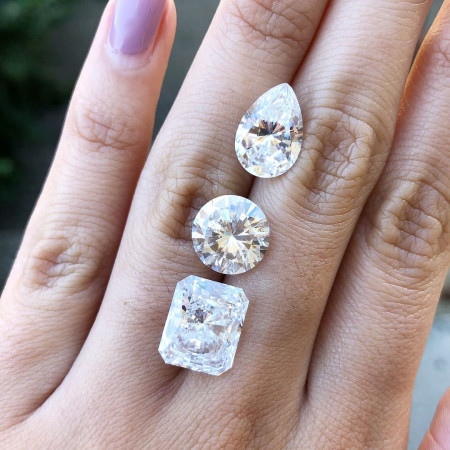 NEW YORK, March 13, 2023 (Newswire.com) - Lab-grown diamonds are growing in popularity and have become the top choice for thousands of consumers. Head of Product for Ritani, Ria Papasifakis, explained in a live segment on Good Day New York that, while lab-created diamonds are still fairly new to the market, consumers are really growing fond of them as an option.
Watch Ritani representative Ria discuss all things lab-grown diamonds, as well as showcase an assortment of sparkling products, on Good Day New York here: https://www.youtube.com/watch?v=7lWNSykkABw
"The newest trend that we have been seeing is women who have their natural engagement ring and kind of want to switch it up, instead of buying a new handbag, they will buy a new engagement ring," explains Ria Papasifakis.
She continued to explain that the lab diamond industry is becoming an incremental business and that Ritani hasn't seen it eat into their natural diamond business whatsoever.
To view Ritani's lab diamond collection, visit: https://www.ritani.com/pages/lab-grown diamond
Source: Ritani