Rise Yaupon Uplifts Communities With Delightful Tea Blends, Honoring a Rich Cultural History and Promoting Well-Being
Press Release
•
Jun 21, 2023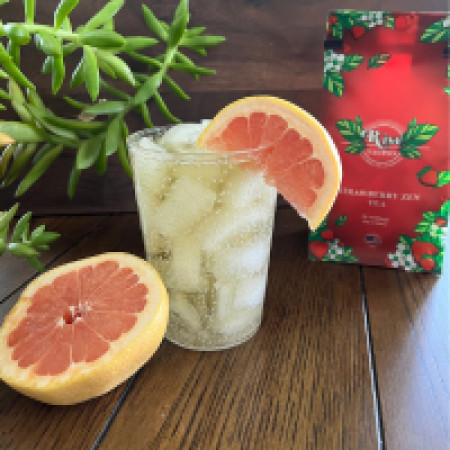 NEW SMYRNA BEACH, Fla., June 21, 2023 (Newswire.com) - Rise Yaupon, a visionary tea company, is on a mission to give back to its community through the power of great-tasting tea. Rise Yaupon delivers unique and delightful blends that promote health and well-being using American-grown ingredients sourced from local farmers.
Rise Yaupon teas are made from North America's only naturally caffeinated plant species, the Yaupon Holly. Yaupon has a rich history of cultural significance among indigenous communities and is known for its remarkable health benefits. In many ways, Yaupon was at the center of civilization in America for over eight thousand years.
Yaupon tea boasts a delightful flavor profile with a naturally smooth, tannin-free, never-bitter taste, setting it apart from other teas. It contains theobromine, a gentle stimulant found in chocolate that is similar to caffeine but without the jittery side effects. Theobromine provides a milder, sustained energy boost, making Yaupon tea an ideal choice for those seeking a natural and balanced pick-me-up.
"What truly sets Rise Yaupon apart is its commitment to giving back to our community. This takes many forms, from hiring second-chance employees to supporting local agriculture and committing top-line revenue to help feed needy families. We love the fact that Yaupon is a sustainable American crop that has an unbelievably small carbon footprint. No wonder that Whole Foods chose Yaupon as the number one food trend for 2023," says Mark Steele, co-founder of Rise Yaupon.
Shelly Steele, president and co-founder of Rise Yaupon, states, "What we do is make great tea, but more important to us is how we do it. Being a part of something that has the ability to create so much impact for good is the opportunity of a lifetime."
Rise Yaupon offers many delicious and refreshing teas that cater to diverse palates and preferences. From classic blends to innovative herbal infusions, each tea is thoughtfully crafted to deliver an exceptional taste experience while promoting overall wellness.
Whether you're starting your day with a comforting cup of Rise Yaupon's America's Classic, finding tranquility with their Strawberry Zen, looking for a Healthy Kick, or exploring the delectable flavors of their Chocolate Mint-Up tea, you can be assured that every sip you take supports local farmers and contributes to building a stronger, more sustainable community.
For more information about Rise Yaupon and their range of American-grown yaupon teas, visit them online and browse their selection of hand-crafted teas.
About Rise Yaupon
Rise Yaupon is a visionary tea company dedicated to empowering and giving back to its community through excellent-tasting tea. Rise Yaupon delivers delicious teas promoting health and well-being using American-grown ingredients sourced from local farmers. With a focus on Yaupon Holly tea, a unique indigenous plant with rich cultural significance, Rise Yaupon aims to provide a delightful tea experience while creating economic growth and environmentally sustainable opportunities.
With every tea purchase, Rise Yaupon includes a charitable donation to the FBH Community, which aims to break the cycle of poverty by feeding the hungry, giving a hand up, and empowering those within the community. To learn more about Rise Yaupon's mission and teas, visit their website today.
Source: Rise Yaupon
Tags