Rio Hotel & Casino Selects Passport Technology's Full Suite of Payments and Processing Solutions
Press Release
•
Jun 1, 2023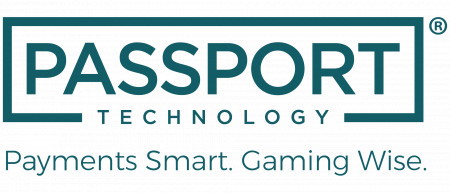 LAS VEGAS, June 1, 2023 (Newswire.com) - Passport Technology ("Passport"), a global leader in innovative payment technology and customer engagement for the gaming industry, today announced a new multi-year agreement with Rio Hotel & Casino Las Vegas ("Rio") in advance of Dreamscape taking over operations later this year.
"Passport provides a compelling and full- encompassing solution set that fits our innovative and guest-centric approach to the Las Vegas experience," says Kevin Sweet, Chief Gaming Officer for Rio Hotel & Casino. "We selected Passport's payments, data processing and cash automation solutions and are looking forward to a collaborative and successful partnership to support our resort transformation."
Acquiring the property in 2019, Dreamscape will oversee the redevelopment, finances, marketing, gaming and entertainment aspects of the iconic hotel and casino as it gears up to take over operations this year. The renovations at the Rio will include an overall room remodel, refreshed public spaces and the addition of new food and beverage options, slot and table products and Passport's proprietary FinTech solutions and services.
Passport will support the Rio's transformation by providing the complete CashSuite™ solution on the CashStream® kiosk as well as the casino cage; tablet and eForm capabilities through Jackpot Unity™; employee bank and retail float through BankBuilder Pro™ Recyclers; AML & Title 31 compliance through Guardian Pro® AML; and processing of cash access and related services through Passport's proprietary and best-in-class cloud-based DataStream® processing switch. The latter couples unparalleled uptime with multiple industry-first innovations and patented technology that will be prominently leveraged at the Rio.
"The selection of our full suite of services by the Rio is an output of the innovation, diligence and commitment to service by the company as well as our breadth and reach of products," says Diallo Gordon, Chief Product Officer and Chief Marketing Officer for Passport Technology. "There are multiple innovative solutions within our suite that support and advances Dreamscape's vision of an approachable, deeply connected, and integrated resort."
"We will continue to be aggressive in driving the industry and pushing the envelope with our products and services within North America," says Jason King, Chief Revenue Officer, Passport Technology. "We are grateful to the Rio in being trusted as their innovation and transformation PARTNER throughout the resort and eager to contribute to the Rio's success."
About Passport Technology
Passport is a leading developer of technology-based solutions and services for the highly regulated payments, gaming, and financial services markets. The company's product portfolio includes redemption kiosks, quasi-cash, check warranty, ATM, digital payments, cash and cashless integrations, casino automation, regulatory compliance solutions, bank-sponsored transaction processing, server and web-based analytics, agnostic application management systems, and interactive content and loyalty services. Through its privileged gaming licenses and payment sponsorships, Passport has securely and responsibly settled over $45 billion in funds to casino floors across the globe. Visit www.passporttechnology.com.
Press Contact:
Tayla Polia
tayla@passporttechnology.com
About the Rio Hotel & Casino Las Vegas
Located one block off the famed Las Vegas Strip on Flamingo Blvd., Rio Hotel & Casino Las Vegas features over 2,500 580-square-foot all-suite guest rooms, 220,000 square feet of convention and meeting space, a five-acre pool area, and a 150,000-square-foot casino with 60+ tables and 1,000+ slot machines. Dreamscape's plan for the resort's future includes a property refresh, from dynamic new dining offerings to a variety of entertainment options. Dreamscape's intent is to preserve the property's bones and honor its legacy. The property will remain open throughout the renovations, with the company slated to officially take over and manage operations at the resort in fall of 2023.
About Dreamscape
Dreamscape's talented team of real estate professionals has collectively deployed in excess of $35 billion across residential, retail, hospitality, entertainment and gaming properties and has decades of experience in these verticals. Eric Birnbaum and his team have assets in New York, Miami, Phoenix, Los Angeles, Nashville, New Orleans, Charleston and Philadelphia. The team has worked on a diverse portfolio of significant properties, including critically acclaimed endeavors such as Henry Hall in New York's Hudson Yards, The Pod Hotel in New York's Times Square, The Goodtime Hotel in South Beach, Miami, Rio Hotel & Casino in Las Vegas, and 5420 Sunset Boulevard in Hollywood, Los Angeles.
Press Contact:
Rio Hotel & Casino Las Vegas
Eirianne Kennelley | Terri Maruca
Kirvin Doak Communications
RioLasVegas@KirvinDoak.com
Source: Passport Technology