Rick Chaffin Opens "Everything for Free" Shop
Press Release
-
updated: May 22, 2017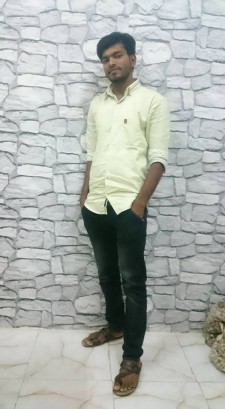 Dallas, TX, May 22, 2017 (Newswire.com) -
Rick Chaffin is a man with a mission. Having lived in Seattle, Washington, he has been exposed to homelessness ever since he was a young boy. As a result, she has always wanted to do something to help alleviate the problems of the less fortunate. Now, he believes that he can finally do that, having opened the "Everything for Free" store in the city.
"Several years ago, I was on a trip to Leiden, in the Netherlands, and saw a so-called free shop," says Rick Chaffin. "This inspired me so much, seeing in it something that could really help people who have been abandoned by society. It has taken a lot of planning and preparation, and now I am proud to announce that the Everything for Free shop is now open."
Homelessness is a significant problem in this country. On average, 21 out of every 10,000 people are homeless and/or without shelter. Meanwhile, Seattle ranks third among the cities with the largest homelessness rates.
"The last count of the homeless population of Seattle was over 10,000, with 4,500 lacking shelter. The city's skyrocketing rents, large plots of land taken by the tech industry, and lack of temporary residence has led to a number of large tent cities springing up, along with several small shelters that can hold less than a hundred people."- ranker.com
The idea behind the Everything for Free shop is incredibly interesting. All items that are in the store have been made available through donations, and can be obtained for free. Those who are able to afford it are asked to make donations of further items, or to donate money for the items they would like to obtain. But the store does more than that as well.
Rick Chaffin says: "I also offer an outreach service to the homeless population. I have attracted counselors, who can offer some psychological help, city officials who can help with finding housing and welfare benefits, and a bunch of friendly people there to have a chat. But most importantly, there is always something to do in the store, and I encourage homeless people to stick around, help out, and build up some skills."
Rick Chaffin is a very clever marketer, and he has been able to attract a lot of interest in his enterprise. As a result, he now also hosts two monthly events in the store, which the first event being focused on education. Here, educational establishments such as the North Seattle College come in and discuss educational opportunities that are available to the destitute.
"Dream Big. Make it Real. Enroll Today."- northseattle.edu
The second monthly event is a jobs fair. This provides an opportunity for employers to discuss their available job vacancies, and for those who do not currently have work to apply for certain positions. Furthermore, during the jobs fairs, people can receive free CV training and interview training.
"Most people have an anxious time before, during and after their interviews: anxiety about how they'll do; anxiety about how they're doing; anxiety about how they did. Our interview skills training will help you get to grips with your anxiety so you can actually enjoy the interview process and present yourself in the best possible light. When you can present yourself with ease, you have a much higher chance of getting the job you want."- impactfactory.com
Rick Chaffin adds: "I have tried to create a sense of community in the Everything for Free store. I want people to gain an awareness of the seriousness of the problem, while at the same time hoping to help those who are the victims of that problem to break free and turn their lives around. I'm hoping to establish a third monthly event, which will focus on drug addiction and rehab treatment."
Source: Rick Chaffin
Share:
---
Categories: Business News, Entrepreneurship, Charitable Contributions
Tags: Rick Chaffin, Rick Chaffin Dallas, Rick Chaffin TX
---