Revuze Unveils Revuze Alerts: AI-Powered Notifications to Empower Brands With Real-Time Market Intelligence
Press Release
•
Jun 12, 2023
Revuze's AI solution gets proactive with push notifications for direct-to-consumer brands.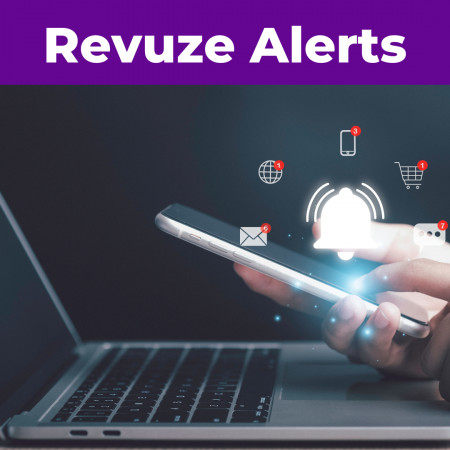 PALO ALTO, Calif., June 12, 2023 (Newswire.com) - Revuze, the leading AI solution helping consumer brands make data-driven decisions from consumer reviews, is thrilled to announce its latest feature release: Revuze Alerts.
Revuze Alerts were designed to ensure direct-to-consumer companies can proactively stay on top of their category, brand, and products. The push notification suite includes: Insight Alerts, Consumer Sentiment Alerts, Star Rating Alerts, and Recently Added Alerts. These alerts will be pushed to relevant stakeholders any time there is a data refresh or when there is a change that is one standard deviation above and below the average.
To help open company bottlenecks further and ensure transparency, Revuze Alert reports can be sent to key decision-makers who may not be using platform users.
"We are constantly thinking of ways to optimize our customers' user experience. Brand professionals have little time and are constantly adapting to the marketplace. The AI algorithm is becoming proactive rather than reactive which is groundbreaking. Revuze Alerts is ushering the next phase of the product and there are more great developments on their way," - Ido Ramati, Revuze Founder and COO.
About Revuze
Revuze is the first company to build a Reviews Data Catalog Analysis ready to use.
Their platform enables D2C brands to get real-time answers to their Marketing & Product questions.
Revuze's AI-based solution helps them cope with the fast-changing landscape of their categories via multiple e-commerce sources, regions, and languages.
Source: Revuze