Revolutionary Industrial Hemp Marketplace Set to Transform Supply Chain Process for Farmers, Processors, and Manufacturers
Press Release
•
Jun 13, 2023
Industry-Changing Hemp Marketplace Bridges Gap in Supply Chain, Offers New Opportunities for Farmers, Processors, and Manufacturers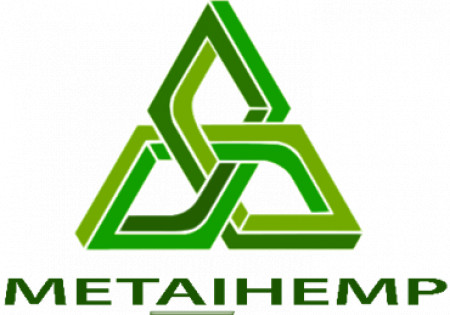 HANOVER, Md., June 13, 2023 (Newswire.com) - In an exciting development for the industrial hemp industry, I-Hemp Katalyst is proud to announce the June 2023 launch of its innovative marketplace, Metaihemp platform designed to streamline the supply chain process for farmers, processors, and manufacturers. This groundbreaking platform will revolutionize the way industrial hemp is bought and sold in the United States, offering a multitude of benefits for all stakeholders involved.
Industrial hemp holds tremendous potential to revolutionize industries from food, to energy, to construction, to paper, to wood, to textiles. Unlike marijuana, industrial hemp does not contain tetrahydrocannabinol (THC), the psychoactive component in marijuana. This makes hemp stalk an attractive material to hundreds of industries for its low-cost, multi-purpose usage. I-Hemp Katalyst's mission is to maximize the potential of industrial hemp industries and unleash new possibilities for innovation and growth across the United States.
"At Hemp Katalyst, we are thrilled to launch the premier market and supply chain accelerator for Industrial Hemp in the United States," said CEO Duane Shugars. "Metaihemp provides a comprehensive and convenient solution to connect and organize industry stakeholders, streamlining the process and making it easier than ever to register products, find supplies, and benefit from the many amazing possibilities industrial hemp offers."
Metaihemp stands out for its easy-to-use registration, free commercial and marketplace use, and its no-transaction-fee policy for suppliers. It uses its proprietary artificial intelligence (AI) engine to bring together information on today's relevant risks and mitigating factors to ensure that the Industrial Hemp supply chain is secure and productive.
I-Hemp Katalyst is at the forefront of revolutionizing the industrial hemp industry with its groundbreaking marketplace platform and goal to support regenerative and sustainable industries in the USA. The launch of this transformative solution will catalyze growth, efficiency, and collaboration within the industrial hemp supply chain, setting new standards of excellence in the market.
For more information on I-Hemp Katalyst's industrial hemp marketplace and to stay updated on the latest developments, please visit www.metaihemp.com. Join us in shaping the future of the industrial hemp industry.
About I-Hemp Katalyst:
I-Hemp Katalyst is a leading innovator in the industrial hemp industry, committed to empowering farmers, processors, and manufacturers with cutting-edge solutions. Our Farmer Katalyst program enables farmers to become part of our legacy-driven model. Our emerging processor network will be a significant part of the supply chain for the US. Metaihemp focuses on streamlining the supply chain process, I-Hemp Katalyst is dedicated to driving growth, efficiency, and sustainability within the industry.
For more information, email Metaihemp at press@hempkatalyst.com.
Source: I-Hemp Katalyst, LLC