Revolution Dating Marks 10-Year Anniversary as 'The Florida Matchmaker' Offering Personalized Matchmaking Solutions Nationwide
Press Release
•
Jun 8, 2023
Kelly Leary recently appeared as a special guest on Matt Wilson's 'Business Owners Speak' of AMB Performance Group. She was able to reminisce about her founding of Revolution Dating and how it has helped many singles become couples.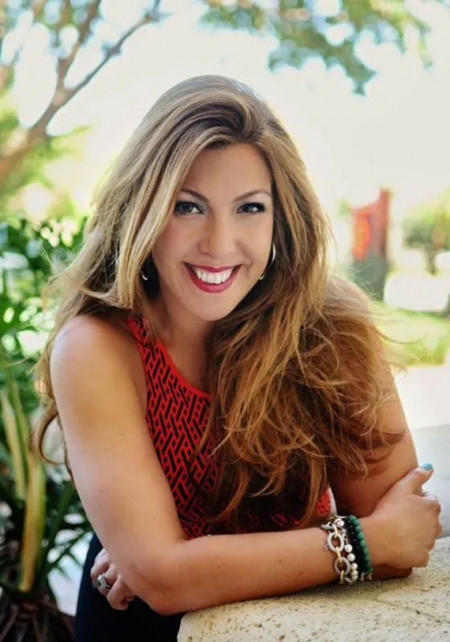 PALM BEACH GARDENS, Fla., June 8, 2023 (Newswire.com) - In "Business Owners Speak," Kelly Leary recalled the birth and growth of Revolution Dating matchmaking service, now celebrating 10 years.
After obtaining a master's degree in clinical psychology and having a strong desire to connect individuals to love, Leary began working at the front desk of a matchmaking company. There she learned about all aspects of matchmaking and how to run the business. She realized that she could help more people connect and provide better service if she started her own company. This compelled her in 2013 to start Revolution Dating, which has now become known as "The Florida Matchmaker," bringing happiness and fulfillment to countless single, divorced, or widowed clientele.
When the global pandemic unfolded in 2020 and 2021, it resulted in widespread disconnection and loneliness. It was a unique time for all businesses — especially matchmaking. Referrals began to pour into the office hotline during this time. Leary recognized the enduring importance of human connection and the crucial role that Revolution Dating plays in filling this void, and the company personalized an even better matchmaking experience for singles in the Palm Beach County areas, including South Florida and the Treasure Coast.
"Connecting people is not just a profession but a true passion of mine," shared Leary. "Witnessing our clients thrive and find happiness is the ultimate reward for me."
Go to www.revolutiondating.com. Call 561-630-XOXO (9696).
Revolution Dating sets itself apart as luxury matchmaking, catering to a diverse clientele with various backgrounds and net worth. The company represents all kinds of professionals such as teachers, nurses, firefighters, and a significant number of high-net-worth individuals, including retirees who have relocated to the prestigious Palm Beach County area.
Revolution Dating's rigorous selection process involves creating portfolios for each client and ensuring that only genuine professional individuals are accepted into its exclusive network. Leary emphasizes the value of chivalry and strives to provide a personalized experience that counteracts the negative mindsets and pickiness often associated with online dating. Leary plans to grow the company further, explore television invitations, and expand into new markets in select areas.
For those single and ready to upgrade their odds of true romance, Leary offers invaluable advice. She encourages individuals to veer away from pitfalls of online dating, which often lead to wasted time, money, heartache, and negative unrealistic expectations. Make a list of the top five qualities one seeks in a partner and seek a matchmaker. "Focus on what you want, not what you don't want for optimal success in life and love."
Summer is very busy with many Singles new to the area. Find Hot Summer Love - Call The Florida Matchmaker. Schedule an appointment at 561-630-9696.
Source: Revolution Dating