Revolution 360: The Journey to Becoming the Most Popular Artificial Turf System
Press Release
-
updated: Jul 12, 2017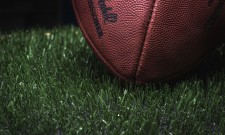 ATLANTA, Ga., July 12, 2017 (Newswire.com) - Since its introduction in 2015, FieldTurf's elite monofilament fiber, Revolution 360, has been the choice of over 300 programs, quickly becoming one of the most popular systems in North America. 
Bursting onto the scene by scoring the industry's first Perfect 10 — showing no signs of wear after 150,000 Lisport cycle test — Revolution 360 has quickly risen to prominence, becoming the trusted surface of premier facilities such as CenturyLink Field, home of the Seattle Seahawks & Sounders, Mercedes-Benz Stadium, home of the Atlanta Falcons & United and Providence Park, home of the Portland Timbers.
"Revolution 360 is a game-changer, not only for FieldTurf but for the turf industry as a whole," said Eric Daliere, President of FieldTurf. "As more programs partner with FieldTurf to install Revolution 360, the feedback we get from coaches and athletes benefiting from the system keeps growing louder. It has truly become a revolution."
The monofilament fiber, as with all FieldTurf fibers, is produced at FieldTurf's very own facility in Germany. This state-of-the-art facility was opened in 2010 and, as a result, has turned FieldTurf into one of the most vertically integrated companies in the world. The quality control process at the facility ensures stringent testing of yarn properties.
Named after the concept of completeness, the Revolution 360 fiber features optimal durability, resilience and feel. Independent testing by both Labosport and Penn State University rated Revolution 360 as the premier turf system on the market.
In fact, Revolution 360 is still the first and only fiber in the industry to score an 83 or above on Labosport's Fiber Performance Index, the first true measurement of fiber quality. And the only one to receive a perfect 10 - 10 "good," NO "hair-splitting," NO "fractured," NO "complete splitting" after Penn State University's Sports Surface Research Center's aggressive 150,000 cycle Lisport Wear Testing.
In the NCAA, Revolution 360 is the surface of choice for the University of California, Berkeley, the University of Iowa, University of Toledo, University of Montana, Princeton University and hundreds of other elite programs.
Source: FieldTurf
---
Categories: Sports Equipments, Sports-related Business, Sports News
Tags: Construction, Field, FieldTurf, Football, Manufacturing, NCAA, NFL, Surface, Turf
---