Revive 2.0 Announces Its Fitness & Beauty Product Line to the Public
Press Release
•
updated: Sep 22, 2020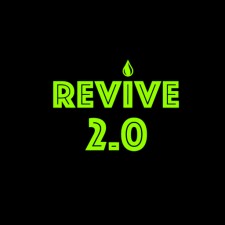 SAN ANTONIO, September 22, 2020 (Newswire.com) - ​​Anyone looking for a powerful and effective CBD brand offering a focus on fitness should look into Revive 2.0. The company proudly offers its excellent line of CBD products to anyone, from a professional athlete to a weekend warrior. Revive 2.0 also offers a full line of CBD-infused beauty products that promote beautiful, healthy skin. All Revive 2.0 products are expertly crafted using grade-A hemp grown in American soil that is then processed in an organic, vegan, non-GMO, and pesticide-free facility. Revive proudly offers some of the best CBD-infused products on the market that are free from unnatural or toxic substances.
Fitness enthusiasts can enjoy the effects of CBD-infused products. Many people have found their bodies feel better when using CBD-infused products, no matter if they were playing a round of golf, playing a more strenuous sport like basketball or just working outside raking the yard.
Those who prefer using CBD as part of their daily skincare routine may also benefit from these products. Since the CBD in Revive's products is so pure, people do not need to fear using toxic chemicals on their skin and can feel good using the clean, filtered CBD used in Revive 2.0's products. There are skincare products that cleanse the skin and exfoliate dead skin. This leaves the skin smoother and brighter due to no dull residue being left behind.
There are several studies going on right now looking into the benefits of CBD for things like pain treatment or anxiety. Research may be about to discover why so many people feel the way they do when they use CBD products. The FDA has already approved the use of CBD for seizures under the right circumstances, so studies are helping scientists discover new benefits of CBD on a regular basis. According to Harvard Health Publications, "CBD has been touted for a wide variety of health issues, but the strongest scientific evidence is for its effectiveness in treating some of the cruelest childhood epilepsy syndromes, such as Dravet syndrome and Lennox-Gastaut syndrome (LGS), which typically don't respond to antiseizure medications. In numerous studies, CBD was able to reduce the number of seizures, and in some cases it was able to stop them altogether."
About Revive 2.0: Revive 2.0 has been helping guide people through the importance of using high-quality CBD products for years. The company provides a wide array of products, all with a 30-day guarantee. It has dozens of satisfied customers who can all attest to the quality of its product. To find out more about CBD-infused products and how CBD could make regular routines even better, visit https://revive20.com/ today.
Source: Revive 2.0