Revenue Solutions, Inc. Launches TaxMaster V5, the Next-Generation Tax Audit Execution Software
Press Release
•
Mar 28, 2023
RSI's TaxMaster is the tax industry's leading audit execution software that supports field auditors with end-to-end tools through every stage of the audit process.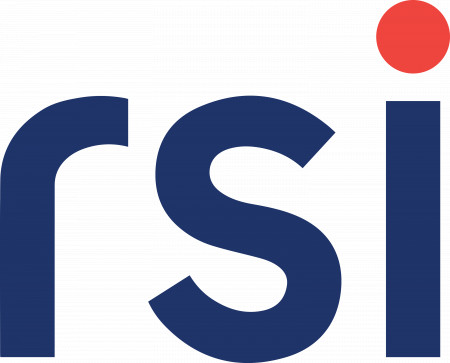 PEMBROKE, Mass., March 28, 2023 (Newswire.com) - Revenue Solutions, Inc. (RSI™), a leader in providing tax software and services enabling digital transformation for state and local governments, is pleased to announce the launch of TaxMaster®, the advanced version of its solution for tax field audits.
TaxMaster® is RSI's tried-and-true audit workpapers solution that provides tools and templates to drive auditor efficiency and consistency. TaxMaster V5 contributes a brand-new set of tightly integrated functionalities that support more than 30 tax types and assist audit managers, supervisors, and auditors with maximum efficiency and productivity and enhanced functionality, adaptability, and innovation.
It is a testament to RSI's more than 25 years of experience that governments and revenue and tax offices throughout North America continue to choose TaxMaster as their preferred software when carrying out audit execution processes. To illustrate, three of the most prominent state tax offices in the U.S - Alabama's Department of Revenue, Ohio's Department of Taxation, and Pennsylvania's Department of Revenue - have decided to broaden their partnership with RSI in the third quarter of 2022 with the utilization of TaxMaster.
RSI's latest TaxMaster version drives audit execution and supports field auditors every step of the way through a modern, intuitive user interface that allows for increased workflows while improving usability and experience. While TaxMaster V5 adds new features and services, it also demands less screen space and creates an elevated experience and better control of the course of action for its users.
Daily tasks are carried out more quickly than before, and TaxMaster saves valuable time and resources for governments' offices, including the value of added integrated help that supports auditors to accomplish their daily activities in an autonomous and self-productive manner.
"We're excited to launch TaxMaster V5, the next-generation tax audit execution software," CEO John Skinner said. "V5 represents our commitment to innovation and the delivery of enhanced functionality, adaptability and support for more than 30 tax types."
"TaxMaster is the preferred software for carrying out audit execution processes in revenue and tax offices throughout North America," Skinner said. "We're delighted to be the go-to option for state and local tax offices like Alabama's Department of Revenue, Ohio's Department of Taxation, and Pennsylvania's Department of Revenue."
Integrating an easy and seamless configuration, TaxMaster adapts to any pre-established state or county structure. As tax, penalty, or interest rates change, the configuration settings are managed centrally and distributed to auditors automatically.
RSI's objective is to make hands-on user tasks easier by future-proofing its solutions. TaxMaster can adapt to any type of circumstance and supports multiple types of audit methodologies, including detailed, sampling, and stratified random sample audits.
"With its enhanced features and services, TaxMaster V5 enables auditors to complete their work more efficiently and productively, setting the benchmark for enhanced workflows in tax and revenue offices all over the U.S.," Nicholas Thermenos, Chief Revenue Officer, said. "A tried-and-true solution like TaxMaster is the reason why RSI is at the forefront of serving the needs of state and local governments."
To position itself as a leader in providing tax administration solutions, RSI continues to evolve technologically. TaxMaster reflects the company's commitment to modernization: leading governments into the future through the delivery of transformative technologies.
About Revenue Solutions
Founded in 1996, Revenue Solutions, Inc.™ is the trusted, collaborative partner leading governments to innovation with the only cloud-native packaged software solution, revX™. Offered as Software as a Service (SaaS), revX™ is the preferred platform for government revenue processing. We empower public agencies and offices with solutions that improve citizen services, increase operational efficiency, collect additional revenue, and maximize compliance. For over 25 years, RSI™ has delivered transformative technology solutions across hundreds of client projects throughout the United States and Canada.
Source: RSI