Revenue Solutions Inc. Appoints Jean Orlando, Tax and Revenue Technology Leader, as New CEO & President
Press Release
•
Sep 13, 2023
RSI and DC Capital Partners announces that they have appointed 30-year industry veteran, Jean Orlando as RSI's new Chief Executive Officer.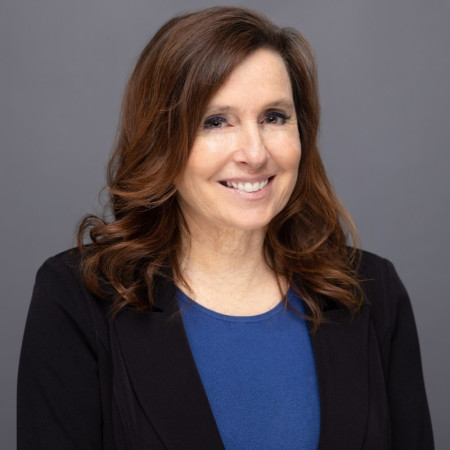 WEST PEMBROKE, Mass., September 13, 2023 (Newswire.com) - Revenue Solutions Inc. (RSI) announces that they have appointed 30-year industry leader Jean Orlando as their new CEO and President, effective August 25. Orlando has spent the last 18 months serving as the President of RSI and brings with her extensive experience in delivering solutions to Federal, State, and Local governments both in the U.S. and Canada.
"Dedication to our customers and our employees is at the core of our success at RSI. I am honored to have the opportunity to lead RSI into the next phase of our evolution," said Orlando. "We are focusing on meeting the demands of the marketplace while expanding our offerings and increasing the value we bring to our customers."
Throughout Orlando's career, she has been directly involved in some of the most successful tax and revenue programs in the industry. She shares RSI's commitment to delivering government solutions to the market and RSI clients. With Orlando at the helm, RSI is expanding their portfolio of services to provide increased value to their existing clients, including enhanced Integrated Tax and Revenue solutions, Advanced Analytics, Managed Services and Premium Consulting services. Orlando's expertise will guide RSI as they provide increased value to their clients through deep domain knowledge, industry expertise, and commitment to delivering successful outcomes.
David Page, a Partner with DC Capital Partners, commented on RSI's new CEO appointment by saying, "Jean Orlando is a proven leader with a deep understanding of the needs of our industry to deliver solutions that will create strong partnerships and continue to grow RSI. She is acutely aware of the value RSI brings to government systems to improve citizen services across the country. We are confident that with Jean's exceptional leadership, she is the right person to lead this important work."
About Revenue Solutions
Founded in 1996, Revenue Solutions, Inc.™ is the trusted, collaborative partner leading governments to innovation. As thought leaders with industry-leading expertise, RSI designs, develops, and implements state-of-the-art solutions, including our legacy solution RPE, the only cloud-native packaged software solution revX™, TaxMaster, Citizen Engagement services, and Emerging Solutions (Premium Consulting and Advanced Analytics). Offered as Software as a Service (SaaS), revX™ is the preferred platform for government revenue processing. RSI empowers Federal, State and Local government agencies with solutions that streamline government operations and improve citizen services. For over 25 years, RSI™ has delivered cutting-edge, fully configurable, transformative technology solutions across hundreds of client projects across North America. Learn more at www.rsidelivers.com.
About DC Capital Partners
DC Capital Partners is a private equity investment firm headquartered in Alexandria, Virginia, focused on making investments in U.S.-based, Government and Engineering businesses. Learn more at www.dccp.com.
Source: Revenue Solutions Inc.
Related Media