Revealed: 10seos, World's Leading Company to Build Trust and Brand With
Press Release
•
updated: Jun 21, 2017
Grow your website and businesses with affordable services by 10seos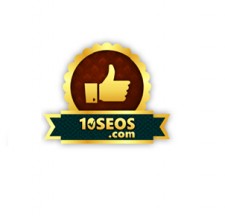 New York, USA, June 21, 2017 (Newswire.com) - 10seos — the global leading company to provide the reviews and ratings for various SEO companies — has been recognized as one of this year's best workplaces. The recognition is the result of the amazingly produced results that excellently shows the listing of top companies that offer services for a wide range of categories, such as Search Engine Optimization, Internet Marketing, Lead Generation and much more. Composed of experts, 10seos does not provide only the ratings and reviews of the company but also helps in bridging the gap among the SEO seekers and the vendors.
10seos is a well-constructed website that helps in letting the group of the audience know that why it is superior to the competitors. It does not help just by building the brand identity but also allows the vendors to list their companies and users to request the quote for free.
The proven strategies and tactics employed by 10seos assist many companies in creating an online brand along with following the high standards given by Google for carrying out the SEO practices. The high changes among the landscape of SEO offer the result-oriented strategies by taking care of the flexibility as well as adaptability. The highly-professional ranking allotted to various companies after analyzing the reviews help many businesses to build a powerful rapport and achievable results for the clients.
10seos is constantly striving to improve its strategies to provide the ranking to various companies, after carefully analyzing the genuine ratings and reviews, in order to produce the meaningful result for its clients by leveraging the expertise of the best companies from all over the world.
About 10seos
10seos always looks forward to serving clients in finding out the best companies in the world. The company began to take shape from the year 2015 and has since been increasing the performance and dexterity of many marketers and SEO companies. 10seos has a huge team of marketers, analysts, researchers and reviewers to get the genuine ranking of the best companies.
10seos always follows the meticulous process to judge companies depending upon the quality of their performances, feedback from their clients, reviews and ratings to guide clients to pick the best SEO marketers instead of selecting an average SEO provider.
Virtuousreviews is a parent company of 10seos.com, which is going to be released soon. This portal is also a genuine ratings and reviews provider segment covering all the possible niche. Virtuousreviews is a user as well as vendor oriented firm. Visitors will definitely get top-rated products and systems which are a result of extensive research of highly qualified researchers.
For more info visit https://www.10seos.com.
Source: 10seos
Additional Links