RetireAustralia Increasing Care Offering in All Its Retirement Villages
Press Release
•
updated: Nov 13, 2017
RetireAustralia is working to increase its service offerings and level of care across its 27 retirement villages.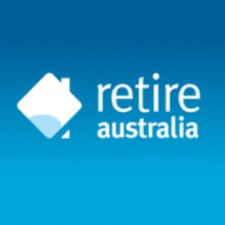 BRISBANE, Australia, November 13, 2017 (Newswire.com) - As the year comes to a close, RetireAustralia is hard at work increasing its care offering to provide its residents with enhanced support within the company's villages. The business is currently working to increase the level of support on offer in villages with existing care services and introducing optional domestic and care services for its independent living villages. The changes are set to be implemented over the coming years to help current and future residents maintain independence for as long as they can.
Founded in 2005, RetireAustralia aims to provide quality retirement living options to suit a broad range of preferences and lifestyles. The company started out by acquiring the Toowoomba-based Drayton Villas Retirement Village. It continues to expand its portfolio and now includes 27 retirement villages throughout Queensland, South Australia, and New South Wales.
The company continues to focus on developing purpose-built and contemporary retirement communities in well-populated urban areas so as to accommodate the growing number of aging Australians which is expected to reach 5.1 million by 2025.
While there are other retirement centres around the country, RetireAustralia truly understands that retirees need choices. The company takes great pride in offering a wide range of living, lifestyle, and service options to suit a wide range of needs and necessities. RetireAustralia's aim is for residents to feel nurtured by their community, empowered by independence, and energised by simplicity. Each village is designed to be supportive, secure, social, and family-friendly.
What makes this business different is that it sets out to build and maintain first-class and high-quality facilities for Australia's senior citizens. The company takes a progressive approach toward service provision and has a dedicated and experienced team that understands how aging brings about both changes and opportunities.
To learn more about RetireAustralia, visit http://retireaustralia.com.au.
RetireAustralia
Level 7, 200 Mary Street Brisbane, QLD
(07) 3011 7700
Source: RetireAustralia