Retarus Granted Europe-Wide Patent: Novel Technique for Detecting Malicious Emails
Press Release
•
updated: Dec 17, 2018
Patient Zero Detection enables the early detection of malware and phishing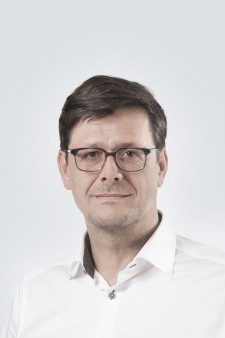 MUNICH, December 17, 2018 (Newswire.com) - The European Patent Office has granted Retarus a Europe-wide patent for the Patient Zero Detection technology developed by the company. The innovative approach to analyzing and recognizing harmful emails is an integral component of the comprehensive E-Mail Security Services offered by the global information logistics provider. Patient Zero Detection swiftly identifies recipients of new, previously unknown, malware. This enables administrators to react more quickly and, for instance with ransomware, avert substantial financial damage to the company before it is too late.
Extensive filtering performed by virus protection software is usually successful at blocking emails containing known malware reliably, before it has had the chance to find its way into the IT infrastructure. No virus filter, however, provides sufficient protection from targeted attacks using previously unknown or modified patterns of assault. When such malware first appears, it thus often sneaks into the company network unnoticed.
Simple anti-virus protection mechanisms are far from sufficient nowadays. Employing even more scanners no longer provides any notable improvement in detection rates.

Martin Hager, Founder and CEO of Retarus
Patient Zero Detection identifies novel malware in emails already delivered
This is precisely where Retarus' newly patented Patient Zero Detection mechanism comes into play. The approach identifies emails containing types of malware so new that they have been delivered to recipients without being initially identified. As soon as malware has been detected in an identical attachment sent to another recipient at a later point in time, Retarus informs the administrators and, optionally, all recipients without delay. In the same way, Patient Zero Detection also analyzes all URLs contained in the message. If a linked page subsequently turns out to be a phishing scam, all recipients of the identical email are likewise alerted immediately.
This speedy notification with details of those who received the message, allows administrators to quickly identify the impacted systems and launch measures to counter the attack, even before the virus has had a chance to spread within the company network. The detected messages can moreover be deleted automatically from the users' inboxes. If the attachment in question has already been executed, Retarus Patient Zero Detection also facilitates IT forensics. In addition, "events" relevant to security are forwarded in real-time to the customer's SIEM (Security Information and Event Management) tool.
Innovative email security "Made in Germany"
"Simple anti-virus protection mechanisms are far from sufficient nowadays. For Retarus E-Mail Security, we rely on a total of four virus scanners and a sandbox analysis on top of that. Our assessments have nonetheless shown that employing even more scanners no longer provides any notable improvement in detection rates," says Martin Hager, founder and CEO of Retarus. "That's why we're always seeking new ways to meet the increasing security requirements of our customers. The granting of this patent is further proof of the excellent work our development team is performing and the considerable innovative power at Retarus. At the same time, the patent is spurring us on – even after 25 years of experience in email security – to continue intensively developing our services 'Made in Germany.'"
Source: retarus GmbH