Restroom Direct Rebrands as Berl's Commercial Supply
Press Release
•
May 17, 2023
After 15 years as Restroom Direct, the commercial building fixtures distributor is now Berl's Commercial Supply.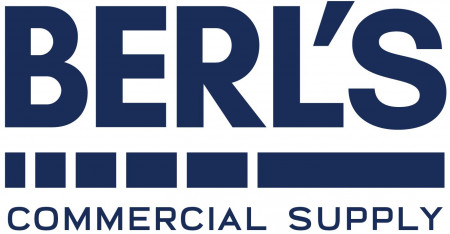 MOORESVILLE, N.C., May 17, 2023 (Newswire.com) - Restroom Direct, one of the nation's largest distributors of commercial restroom accessories and drinking fountains, has changed its name to Berl's Commercial Supply.
"The Restroom Direct brand has served us well," says Chris Berl, founder and President of Berl's Commercial Supply. "But we've literally grown outside of the restroom. Many of the products that we sell, like the Elkay water bottle filling stations, and Zurn Water Solutions valves, are not installed in restrooms. The name Berl's Commercial Supply helps to highlight how much the company has grown in the past and it also shows the possibility of continued growth in the future. At the same time, the new name punctuates the fact that we are still a family-run business that offers great customer service and cares deeply for its customers."
After years of leading the national market in the sale of restroom accessories, Berl's Commercial Supply now looks beyond the restroom towards every facet of a commercial building.
Along with the new name and new brand, comes a new website: www.berls.com. Berls.com will continue to sell all of the products found at Restroom Direct, including the hand dryer brands for which the company has always been known, like Dyson Airblade hand dryers, XLERATOR hand dryers, and World Dryer along with non-hand dryer brands, like Suitmate Water Extractors, Bobrick, Koala Baby Changers, Bradley and ASI.
"I am really excited about this change," says Peter Brainard, Jr., VP of sales at Berl's Commercial Supply. "This is a great indication of where we're heading as a company. We have the best products, the best team, and we look forward to continuing to serve our incredible customers throughout the country. This announcement comes on the heels of another record year of sales for Berl's, led by popular products that are in demand, in stock, and managed by an experienced and dedicated team of employees."
The new and improved website features a multitude of user-friendly improvements, including:
Faceted search and navigation to narrow down and refine relevant options
Item Sorting - search results can now be sorted by top-selling popularity, price low to high, price high to low, as well as by search relevance
Compare Items - view up to four products side-by-side in a generated table to review specifications and make a more-informed choice
Request a Quote - registered users can ask for a custom quote directly from the product detail page when logged in
Quantity available - know if your item is in stock so you can purchase it with peace of mind
Product Lead Times - if your item is not in stock, we will tell you when to expect shipment directly from the manufacturer
Berl's, and its European counterpart, Bavada, now have updated company logos emphasizing the strong business-to-business aspect of their markets.
Source: Berl's Commercial Supply