Resolution Continues Annual Support for Arkansas Fire Department and Camp Sunshine
Press Release
•
updated: Oct 24, 2018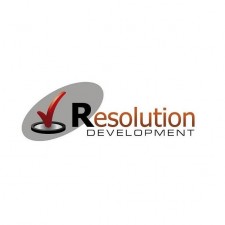 WOBURN, Mass., October 24, 2018 (Newswire.com) - Resolution Development Services Inc., a leading provider of product development services to the medical, life science and consumer markets, today announced a contribution of $3000.00 to Camp Sunshine, an organization dedicated to pediatric and adult burn victims.
Camp Sunshine was founded in 1991 to promote physical and emotional healing, growth and development of burned children. Camp Sunshine gives burn survivors, both adult and pediatric across the state of Arkansas an opportunity to establish lasting friendships, experience personal growth and develop lifelong memories.
"We are proud to have supported Camp Sunshine for the last 6 years", said Leo Carayannopoulos, CEO of Resolution Development Services. "When I first learned about the great work being done by Camp Sunshine and the Fayetteville Fire Department, I knew we had to actively support this group."
"Camp Sunshine does great work to help children and adults who have suffered horrific tragedies transform from victim to survivor", says David Welch, Treasurer of the Fayetteville Firefighters Association, IAFF Local 2866. "Along with the contributions of our local fire departments, we are glad to have the continued support of companies like Resolution"
With this donation, Resolution has contributed more than $18,000 towards this worthwhile cause. Resolution encourages other corporations and individuals to learn more about the great work at Camp Sunshine and to get involved to help these wonderful children.
Camp Sunshine is provided free of charge to the camper – all counselors and other support staff participate on a volunteer basis. Camp Sunshine takes place every year on the 3rd weekend in August.
Learn more or contribute to Camp Sunshine, visit http://www.archildrens.org/services/burn-program/burn-survivors/camp-sunshine.
About Resolution Development Services:
With offices just outside of Boston, Resolution Development Services provides a comprehensive product development ecosystem that includes design, hardware, software, mechanical, machine vision, and IoT-enablement services to clients in the United States, Canada, and Asia. Our regulatory compliant quality system makes Resolution the best choice for complex development programs.
To learn more about Resolution Development Services offerings, our charitable giving, and other partnerships, visit www.resolutiondev.com.
Contact:
Leo Carayannopoulos
​leo@resolutiondev.com
Source: Resolution Development Services