Reservations.com Integrates With TrustYou to Provide Transparent Reviews for Consumers.
Reservations.com and TrustYou collaborate to create a highly interactive, analytical, and sophisticated website that will help consumers make better booking decisions.
Press Release
-
updated: Jun 24, 2016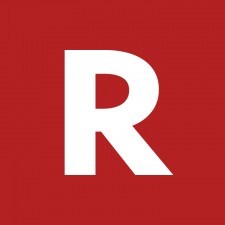 West Palm Beach, Florida, June 24, 2016 (Newswire.com) - Reservations.com partners with TrustYou – the world's largest feedback platform – to analyze and benchmark the online reputation of their own hotel brands across the entire web. TrustYou collects and evaluates feedback for 500,000 hotels worldwide and displays well-structured data by means of a sophisticated tool.
 Reservations,com utilizes TrustYou's technology  TrustYou's "Meta-Reviews" as an aid to travelers. Content will now provide in-depth insight into consumer selected hotels by use of summarized review content. TrustYou's "Meta-Reviews" are the summary of verified hotel reviews and are integrated into numerous sites like Google Search and Maps, TUI, and Hotels.com. This information influences millions of booking decisions from travelers worldwide. Not only are Meta-Reviews the easiest and most structured way to review content, but also they also remarkably improve the search-shop-buy experience for travelers, particularly on mobile devices. Reviews have become a vital part of the search-shop-buy process. 95 percent  This underlines the importance of featuring review data in hotel descriptions alongside the price and amenities to boost bookings.
About TrustYou
TrustYou is the world's largest guest feedback platform. It provides hotels with insights that are needed to improve their hotel product and market their value and features to future guests. TrustYou analyzes hundreds of millions of hotel reviews, surveys, and social comments scattered across a vast, fragmented market, and transforms this content into actionable insights for 500,000 hotels.
Some of the products the organization offers include "TrustYou Analytics" and TrustYou's "Meta-Review." TrustYou Analytics is the world's leading online reputation management tool that allows hotels to analyze and influence their online reputation. TrustYou Meta-Reviews are global review summaries of all verified reviews written worldwide, which are displayed on hundreds of sites including Google, KAYAK, and Reservations.com, as well as on hotel's own brand websites. For more information on this organization, please visit www.trustyou.com.
About Reservations.com
Reservations.com is one of North America's leading online hotel booking platforms, aiding in the consumer reservation process. Reservations.com's user-friendly website offers many details including descriptions, pricing information, and reviews of over 200,000 hotels globally in its database. Started in 2013 with a mission to help create memorable experiences, the organization has seen rapid online growth in its hotel archives, and plans to continue expanding on various targeting levels. For more information on this organization, please visit www.reservations.com.
Press contact
Jasmin Lesser
Marketing Manager
jlesser@reservations.com
Source: Reservations.com
Share:
---
Categories: Vacations and Travel, Travel, Transportation, and Hospitality News, Personal Travel
Tags: business, hotels, leisure, technology, travel
---