Renowned Activist and Oglala Sioux Tribal Member, Lynn Rapp Joins the Native American Venture Fund (NAVF) as an Advisory Board Member and General Partner
Member of the Oglala Sioux Tribe, former Senior Investment Banker with Morgan Stanley is Connecting the Dots Between Social Impact and Capitalism for NAVF
Press Release
-
updated: Sep 11, 2017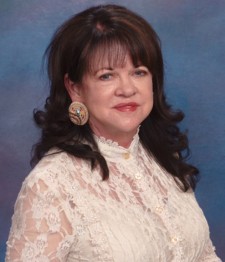 NEW YORK, September 11, 2017 (Newswire.com) - Lynn Dee Rapp, an enrolled member of the Oglala Sioux Tribe, a former longtime investment banker with Morgan Stanley and former chairperson of the National Congress of American Indian's Finance and Investment Committee has joined the Advisory Board of Native American Venture Fund (NAVF).
Ms. Rapp, was born in the Pine Ridge Reservation and combines over 3 decades of experience in financial services, economic and community development. After advising family offices, institutions and high net worth individuals as a SVP with Morgan Stanley's private client group, she expanded her roles within both finance and activism in Native America by launching SeaCrest Investment Management that caters to a select group of high net worth clients and Eagle Opportunity, a Native/Minority-owned investment firm specializing in financial solutions for Native American Tribes. She furthered her influence within, as a Native American project financier by serving on several high profile boards over her career that promoted economic development and fostered change on a National level. Her current board appointments include the American Indian College Fund – Board of Trustees, American Indian Business Leaders Association, Rapid Loan Fund, a development loan program for Rapid City, South Dakota.
A Wharton School of Business educated in Critical Elements Consulting, she has provided foundational leadership for the National Indian Gaming Association, the National Indian Education Association, Oweesta, the American Indian Higher Education Consortium, the Native American Finance Officers Association, Aboriginal Finance Officers Association (Canada), National Center of American Indian Enterprise Development and the IMN Native American Finance Conference. Thus, Ms. Rapp brings to NAVF a broad expertise on development of Native American economies, gaming and alternative energy solutions.  "Once you choose hope, anything's possible, but it does not come without a dedicated effort. "I believe in NAVF's mission and that our collective abilities will yield extraordinary results," states Ms. Rapp.
The Native American Venture Fund (NAVF) is an Impact Investment Fund that promotes Environmental/Economic, Social and Governance (ESG) development activities for indigenous tribes throughout North America, and is managed by Native American Partners, Incorporated. NAVF has established a series of socially responsible and impactful investment funds that will leverage the unique economic and legal advantages provided by the United States government to federally recognized Native American Tribes.
"There are 2.4 million Native Americans who, in general, suffer from a lack of opportunities with higher unemployment (up to 85%) and enormous poverty rates (5x the national average). We believe that by deploying investment capital within select business sectors and guidance provided by financial/ tribal authorities such as Lynn, will create vast economic opportunities within Native America. For NAVF, we are proving to the investment community that impact invest is both significantly profitable, but is creating life changing economic development within these communities," said John Cataldi Managing Partner, NAVF.
Ms. Rapp affirmed by stating, "Let's focus on the positive, and bring prosperity to Native America."
About the Native American Venture Fund
The Native American Venture Fund (NAVF) is an Impact Investment Fund that promotes Economic, Social and Governance (ESG) development activities for indigenous tribes throughout North America, and is managed by Native American Partners, Incorporated. For more information, please visit www.NAVF.net. 
For further information, please contact:
John Cataldi, Managing Partner
Native American Venture Fund, LLC
Email: John@NAVF.net
Lynn Rapp, General Partner / Advisory Board Member
Email: Lynn@NAVF.net
30 Wall Street, 8th Floor
New York, NY 10005
Telephone: 212-634-4300
CAUTIONARY NOTE REGARDING FORWARD-LOOKING STATEMENTS AND RISKS:
As defined by 15 U.S. Code § 78u–5: This release contains "forward-looking statements" – that is, statements related to future, not past, events. This information is given in summary form and does not purport to be complete. Information in this presentation, including forecast financial information, should not be considered as advice or a recommendation to investors or potential investors in relation to holding, purchasing or selling securities or other financial products or instruments and does not take into account your particular investment objectives, financial situation or needs. Before acting on any information you should consider the appropriateness of the information having regard to these matters, any relevant offer document and in particular, you should seek independent financial advice. All securities and financial product or instrument transactions involve risks, which include (among others) the risk of adverse or unanticipated market, financial or political developments and, in international transactions, currency risk. This presentation may contain forward looking statements including statements regarding our intent, belief or current expectations with respect to NAVF's businesses and operations, market conditions, results of operation and financial condition, capital adequacy, specific provisions and risk management practices. Readers are cautioned not to place undue reliance on these forward looking statements. While due care has been used in the preparation of forecast information, actual results may vary in a materially positive or negative manner. Forecasts and hypothetical examples are subject to uncertainty and contingencies outside the Fund's control. Past performance is not a reliable indication of future performance.
Source: Native American Venture Fund
Share:
---
Categories: Business Finance, Society, Lifestyles, Venture Funding
Tags: carbon credits, Climate change, investment, Lynn Rapp. Native American Venture Fund, native american investment, social investment
---