Remove Metadata With One Click - ASCOMP Releases Free Photo Anonymizer
Press Release
•
updated: Apr 26, 2021
Photo Anonymizer for Windows allows safe removal of sensitive image information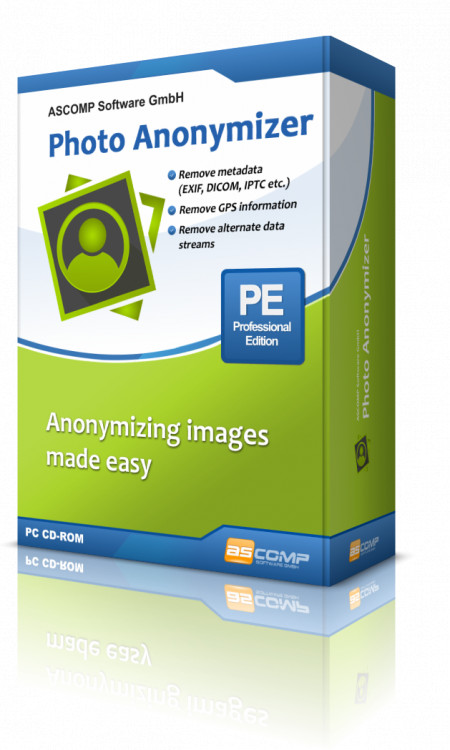 LEONBERG, Germany, April 26, 2021 (Newswire.com) - Digital photographs not only contain lots of pixels, but often also personal information about the picture itself. Whether taken with a smartphone or digital camera - the camera model and settings, the time of the picture and GPS coordinates can easily be read by experienced users. What may sound practical at first, becomes a problem later when you want to publish your photos anonymously on the Internet.
If you want to protect your sensitive image data and prevent it from falling into the wrong hands or being collected by social media services, you should definitely remove it. This is child's play with the Photo Anonymizer from ASCOMP.
Safe removal of sensitive image information
Photo Anonymizer offers its users the option of completely removing metadata and GPS information from images. For this purpose, the Windows software supports all common metadata standards, such as EXIF, DICOM, IPTC and XMP.
"Meta tags can help organize or sort image files. But you can also disclose personal information and GPS coordinates", says Andreas Stroebel, managing director of ASCOMP. "If you want to pass on images anonymously, you should remove unwanted metadata beforehand".
Thanks to the intuitive user interface and integrated batch processing, image files can be anonymized easily, quickly and conveniently with Photo Anonymizer. If desired, alternate data streams can also be removed, which even years later still provide information about the source from which a photograph was downloaded.
Photo Anonymizer supports all common Windows operating systems and is available free of charge at http://www.photo-anonymizer.com.
In addition to Photo Anonymizer, ASCOMP has another software for image processing in its portfolio: Image Former. With this, many optimizations can be applied to any number of image files, images can be adjusted in size and orientation, and color corrections can be made.
Source: ASCOMP Software