Regretting Taking Out Student Loans is Something Over 35% of Borrowers Struggle With, Reports Ameritech Financial
Press Release
-
updated: Oct 24, 2018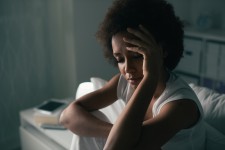 ROHNERT PARK, Calif., October 24, 2018 (Newswire.com) - Making life-changing decisions is daunting even for those who've prepped and planned for them for years. For people who've had minimal time to prepare, making life-changing decisions can have some serious backlash when things go wrong. Ameritech Financial, a document preparation service company, works with struggling loan borrowers to help them potentially better their situation. After working with so many borrowers stuck in a situation where they might have to choose between other necessities and loan repayment, it's not hard to imagine that many of them regret the events that led them to their situation.
"Growing up, many people hear the narrative over and over again about how they need to go to college and get a degree to succeed in life," said Tom Knickerbocker, Executive Vice President of Ameritech Financial.  Over half of Americans have taken out loans to afford college, with 56% of them reporting that they borrowed more than $10,000. Nearly a third of those borrowers will experience defaulting on their loan at some point during their repayment period. The number of borrowers who have defaulted at some point jumps to over half when looking at borrowers 54 and under. With the damage that defaulting can do to a borrowers life, like destroying their credit and potentially garnishing wages and tax returns, along with the mental strain, it's no wonder people would adamantly say they regret taking out student loans. 
Over 35% of borrowers younger than 55 say that the loans they took out to fund their education weren't worth it. Interestingly enough, when Americans overall were asked if they thought it still in a young person's best interest to pursue a higher education, more than half still say yes, even regardless of cost. This feeds into why so many borrowers are in the situation they're in, because much of society is still telling them that college is a necessity even if they will have trouble affording it. Ameritech Financial firmly believes that student loan repayment shouldn't have to be a struggle and helps struggling borrowers apply for federal income-driven repayment programs that potentially lower their monthly payment and get them on track for student loan forgiveness after 20-25 years of being in the program. When 37% of borrowers currently in repayment feel they'll never be free of student loans, that kind of assistance may bring back hope they didn't know they still had.
"Student loan repayment is a struggle for far too many Americans. That's why we're so committed to helping our clients and being a student loan advocate," said Knickerbocker.
About Ameritech Financial
Ameritech Financial is a private company located in Rohnert Park, California. Ameritech Financial has already helped thousands of consumers with financial analysis and student loan document preparation to apply for federal student loan repayment programs offered through the Department of Education.
Each Ameritech Financial telephone representative has received the Certified Student Loan Professional certification through the International Association of Professional Debt Arbitrators (IAPDA).
Ameritech Financial prides itself on its exceptional Customer Service.
Contact
To learn more about Ameritech Financial, please contact:
Ameritech Financial
5789 State Farm Drive #265
Rohnert Park, CA 94928
1-800-792-8621
media@ameritechfinancial.com
Source: Ameritech Financial
Share:
---
Categories: Financial News, Financing and Student Loans
Tags: affording college, hardships, income-driven repayment, loan regret, student debt, student loan repayment, student loans
---