Redo Voting Announces Solution to Provide America With Unassailable Election Integrity
Press Release
•
Oct 24, 2022
Official statement by John G. Rogers DBA, Ph.D., President, Redo Voting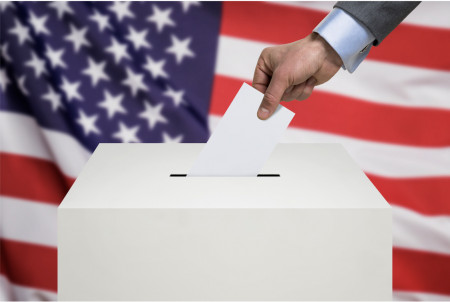 ATLANTA, October 24, 2022 (Newswire.com) - With trust in America's electoral process reaching an all-time low, Redo Voting is a new, automated, completely auditable, digitally secure, large-scale voting system currently being offered to all U.S. states. As the country approaches the 2022 midterm elections, Redo Voting President John Rogers made the following official statement.
Rogers said:
"There is a growing chorus of lamentations leading up to the 2022 midterm elections. Some people feel elections have lost their integrity. We have strayed from the intent of the founding fathers and the public space is full of misinformation, foreign interference, Russia, Putin, Facebook, etc. Battles both concrete and ethereal rage incessantly, but the focus is less on who has the best solutions to the issues besieging our nation and more on who can make the most compelling case that their opponent is cheating.
America has made efforts to suggest impartiality by introducing automation to the election process dating back to 1881 when the first U.S. patent on a voting machine appropriate for a general election was secured. Over the intervening 141 years, voting machines have enjoyed the perception of impartiality due to the progressive automation of support processes (collecting, documenting, and tabulating votes) away from human hands and eyes. Headlines from just 2022, however, suggest that obscuring the process with automation may not be consistent with protecting it.
The CISA (U.S. Cybersecurity and Infrastructure Agency) reported at least 16 states use electronic voting machines with software vulnerabilities that leave them susceptible to hacking (May 2022, https://www.kltv.com/2022/06/01/cyber-agency-voting-software-vulnerable-least-16-states/). The CEO of another election system vendor was arrested under suspicion of storing the personal data of American poll workers on servers in the People's Republic of China. The principal voting equipment in 23 states (21 million registered voters) is no longer manufactured, and 40 million voters in 26 states and two territories are relying on assistive voting equipment that has been discontinued. (March 2022, Brennan Center for Justice at NYU Law). https://www.brennancenter.org/our-work/research-reports/voting-machines-risk-2022
Machines and the associated costs of maintaining them can be completely and permanently eliminated with existing state-of-the-art technologies. Current access control technology is entrusted with our most precious national secrets under carefully constructed and monitored access protocols. Current encryption technology is entrusted with our personal banking transactions and the electronic filing of our individual income taxes. Using only open-source code, Redo Voting has successfully merged universal and completely secure individual access with one-way SHA encryption, resulting in complete voter anonymity, complete transactional security, and the speed and mathematically provable accuracy of a calculator to our elections. With only a camera-equipped, browser-capable device and an internet connection to activate their ballot, the voter can be certain that their vote is safe, secure, and counted.
No more secrets. No more excuses. America deserves unassailable election integrity."
MEDIA CONTACT:
RobertsonComm for Redo Voting
scott@robertsoncomm.com
480-744-5622
Source: Redo Voting