Reality TV Celebrity Lexi Noel Didn't Catch Kansas City NFL Player Travis Kelce but Instead Caught Herself a Expanding Beauty Empire
Lexi Noel uses her social media popularity and TV appearances to aid in branding her passion of running successful female owned businesses
Press Release
-
updated: May 3, 2021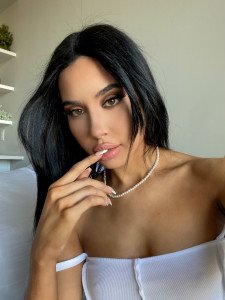 ATLANTA, May 3, 2021 (Newswire.com) - Reality TV celebrity Lexi Noel was a fan favorite on the E! hit show "Catching Kelce." During the dating show, Kansas City Chiefs NFL player Travis Kelce accused her of working her brand as her reason for being there. He was not far off in timing. Since the show ended, Lexi Noel has expanded her brand into two major companies LN Beauty and Sir James. Launched officially in 2017 both brands continue to grow serving a global market. Her companies boast a 90% return customer ratio which is unusual for the beauty industry. Lexi Noel started the companies after becoming a grand prize winner on the show "Hip Hop Squares." She used her winnings to fund the companies and provide top quality ingredients into her products which are made in the USA.
"Fancy packaging is nice and looks great on your vanity but we answer the most important question, does this product work? Is there value to what I bought? It should always be yes," answered Lexi, who still gets recognized daily from the show. "I have appeared on multiple shows including Catching Kelce and that does help... but I also love that most people who return as customers are surprised that I am not just hype. That my products stand on their own because of the quality."
Lexi Noel Beauty boasts an impressive skincare line, makeup line and beauty theme accessories. She recently moved heavily into the skincare market in 2020. "I suffer from PCOS so it was always my intention to move into that market. But when Covid arrived, it basically tanked the makeup market. I mean, wearing face mask and full glam has been made obsolete. So we just moved into that market a year ahead of schedule. Sir James has been built up to provide the best in beard and skincare for men. I just want to thank my brother for being a great test subject while figuring out which formulas worked better!" 
LN Beauty and Sir James can be found in over 1500 retailers. LN Beauty is available at Walmart.Com, Amazon, and LexiNoelBeauty.Com. Sir James is available online at SirJamesForMen.Com and Amazon. 
Source: LN Beauty
Share:
---
Categories: Celebrities
Tags: beauty, black owned business, bravo, bravotv, celebrity, cosmetics, daily pop, e entertainment, entrepreneur, eyeshadow palette, fox, hollywood, influencer, kansas city chiefs, kardashians, kylie cosmetics, lexi noel, makeup, men skincare, mtv, netflix, nfl, reality tv, sephora, shows, skincare, super bowl, tlc, travis kelce, tv, ulta, usa network, youtuber
---