Realfinity Announces Partnership With NFM Lending
Press Release
•
Apr 20, 2023
Democratizing Access to Property Data and Mortgage Products for Both Homeowners and Homebuyers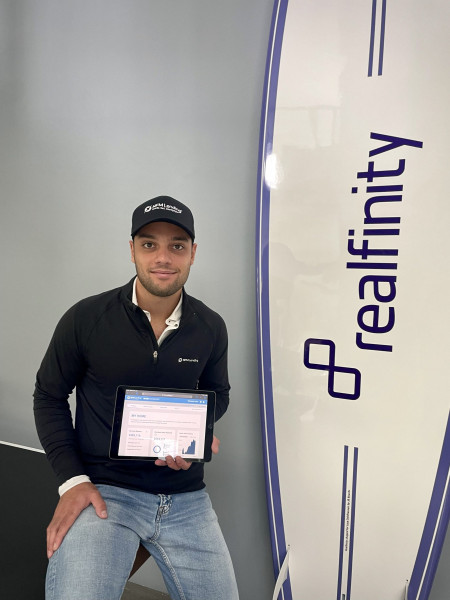 MIAMI, April 20, 2023 (Newswire.com) - Realfinity, a Proptech delivering property data and instant mortgage products, has made a groundbreaking partnership announcement today with NFM Lending, a national mortgage lender, to revolutionize the way homeowners and homebuyers make financial decisions with an unparalleled digital experience.
The strategic partnership brings together Realfinity's private-label HomeDashboard® platform with NFM Lending's loan products. This collaboration will provide clients with real-time access to property data, public records, instant mortgage financing offers, and direct access to apply for a loan with their trusted NFM Lending loan officer. Realfinity integrates with the lenders' operating systems to facilitate a seamless experience.
"The question is not whether homeowners and homebuyers are going to get a platform to digitally manage their prospective or owned real estate assets — the question is who will give it to them," said Luca Dahlhausen, CEO and founder of Realfinity. "Our joint mission is to democratize access to property data and mortgage products for both homeowners and homebuyers. We are bringing professional-level real estate intelligence to the fingertips of every homeowner and homebuyer, allowing them to manage their homes and investments like never before."
In addition to offering on-demand property data and finance options, Realfinity also provides a co-branded integration with NFM Lending's real estate partners. This enables an end-to-end transaction and delivery of top-notch services throughout the home buying and ownership process.
NFM Lending is equally thrilled about the partnership, as it reinforces the company's commitment to providing innovative solutions to its clients. "NFM Lending is excited to offer this incredible platform," said David Silverman, founder and CEO of NFM Lending. "Realfinity gives our clients real-time access to tools that will quickly help bring all their mortgage options for a specific property into focus. And for homeowners, we'll be able to offer them deep insight and a clear picture of their home investment that will really allow them to leverage their financial situation."
Realfinity's dedication with NFM's willingness to drive innovation will tackle fundamental problems of the mortgage industry. Clients are nurtured throughout the real estate lifecycle, shifting away from one of the mortgage industry's biggest problems, its inability to move beyond a transactional value proposition. HomeDashboard provides data intelligence and mortgage products even to clients not ready to transact yet. This new partnership with NFM Lending is another milestone in Realfinity's journey toward revolutionizing awareness and removing knowledge gaps in residential real estate.
About Realfinity
Realfinity is a technology company building a private-label platform that integrates with its B2B clients' tech suite to offer investment-grade property data and finance options at their homeowners' and homebuyers' fingertips.
Realfinity democratizes access to data and finance products in residential real estate and is tackling inequalities in the housing market by simplifying and bringing transparency to the complex mortgage world and providing financial education to consumers.
Learn more at realfinity.io.
About NFM Lending
NFM Lending is an award-winning, multi-state residential mortgage lender licensed in 49 states. NFM Lending focuses on assisting consumers in obtaining a residential loan that meets their needs while ensuring that they are receiving exemplary service throughout the process. NFM Lending is dedicated to streamlining the loan process in order to shorten the time from loan application to closing without sacrificing service, quality or compliance. The company operates on a platform of high standards while always putting honesty, integrity, and ethics at the highest level of importance.
Learn more at nfmlending.com.
Source: Realfinity
Related Files