Readiness Systems' AED Inspection Technologies Selected to Monitor Boise School District AEDs
Press Release
•
Jun 27, 2022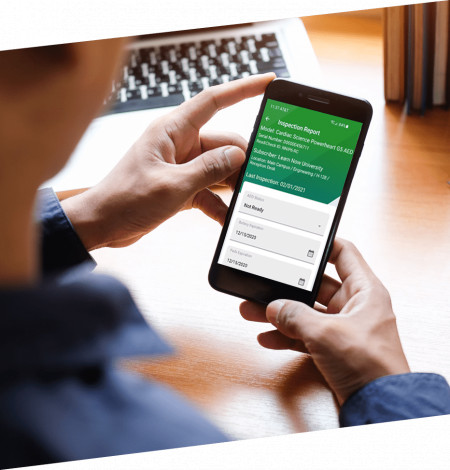 VANCOUVER, Wash., June 27, 2022 (Newswire.com) - Readiness Systems, a national provider of automated external defibrillator (AED) monitoring and program compliance services, announced that its AED Sentinel remote monitoring system was selected by the Boise (Idaho) School District to keep a watchful eye on the district's life-saving AEDs throughout the Treasure Valley. In total, 60 AEDs across 48 different locations will be monitored with AED Sentinel.
"AED readiness in schools is essential," said Richard Lazar, President of Readiness Systems and inventor of AED Sentinel. "But managing a large, widely disbursed fleet of AEDs can be challenging. We are honored the Boise School District chose AED Sentinel to help meet this mission-critical challenge."
"Readiness Systems was very responsive to our requests, and they came to Boise quickly to start the installation process," said Tamara Fredrickson, Health Services Administrator for Boise School District. "We looked at other systems and products, but we felt Readiness Systems offered the most comprehensive solution."
Readiness Systems' industry-leading AED inspection technologies offer everything needed to inspect, track and manage an entire AED fleet effectively and verifiably. Through the AED Readiness Manager software, users have a dashboard of information about the status of all their AEDs, including readiness and the need for battery or pad replacements.
"We really like the simplicity of the AED management software," said Katy Dance, Health Services Administrative Assistant. "It's very user-friendly and offers a very straightforward way to look at AEDs with in-depth monitoring."
—---
About Readiness Systems
Readiness Systems is the nation's leading AED program compliance expert. The company offers the industry's most complete AED inspection system to keep AEDs ready, AED program policies that prepare organizations for sudden cardiac arrest emergencies and manage legal risks, and AED program regulatory compliance services that help organizations understand and follow state AED law requirements. Readiness Systems also publishes a wide range of AED program compliance tools including the AED Program Best Practices Guide, national AED program design guidelines and the AED Law Center. To learn more, visit www.readisys.com.
Source: Readiness Systems