Randy Fox & North Shore Mums Reveal Interesting Adult Toy Statistics
Press Release
-
updated: Dec 13, 2018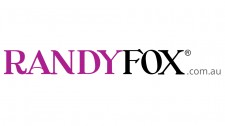 SYDNEY, December 13, 2018 (Newswire.com) - One of Australia's largest online adult toy stores, Randy Fox, has collaborated with popular Australian website, North Shore Mums to showcase interesting aggregated consumer data of Australian adult toy shoppers. With about 1 in 20 Australian adults having an adult toy purchased by Randy Fox, anonymous aggregated data on Aussie consumers over 9 years of operation show Randy Fox has sent 645,654 adult toys to Australian customers in that time. Of that list, 247,455 were sent to customers in the Australian state of New South Wales alone. While New South Wales did dominate in terms of overall figures, customers in the state of Queensland, which accounted for 22 percent of sales, scored top in terms of per capita sales due to its smaller population when compared to NSW.
The data showed of the 63 percent (128,541 products) of all the adult toys purchased in Sydney, a staggering 22 percent of these were bought by customers on the North Shore, considered one of Sydney's most posh and upper class regions. It also caught the attention of the Daily Mail UK, who dedicated a feature article to the findings.
Women's pleasure products were the top kind of product purchased, accounting for nearly a third of all overall purchases. Vibrators (with the most popular being the Randy Rabbit 2) accounted for nearly a third of all sales in the greater North Shore region.
After their re-brand from Kinky Minx in 2009, Randy Fox has cemented their place amongst the elite in Australia's adult toy retail industry, which projections believe will exceed over $1 Billion annually in Australia alone by 2020.
The changing attitude of Australians towards their sexual health and pleasure has been a great step in the right direction according to Randy Fox Chief of Operations, Chris Joseph.
"Australians are traditionally quite open about their sexuality and speaking about sex. About as open as you can be in today's current climate! Per capita, we are amongst the largest purchasers of adult toy products in the world. We are glad to be a part of the growing acceptance of sexual health topics and adult toys in general. It's important to make the customer experience a positive one at the individual level and that is our main priority. This all helps to make people more open to discussing their sex lives, sexual health and sexual pleasure in a positive light."
See the full article at North Shore Mums.
You can find out more about Randy Fox at Randyfox.com.au/
About Randy Fox
Randy Fox is one of Australia's largest online B2C adult toy retailers. Randy Fox has its headquarters in Sydney, Australia, and distributes adult pleasure products to over 100 countries. Found in 2008, Randy Fox has dispatched over half a million pleasure products to customers worldwide. With a focus on fun, sexual health, self-exploration and customer service values, Randy Fox has been the recipient of numerous retail industry awards in Australia in the adult space. 
For further background information or a list of the Randy Fox catalogue, please visit Randyfox.com.au/. On request, we can also send information via digital copy if required. 
Press Contact
Randy Fox, enterprise of Aceris Pty. Ltd. 
PR & Communications, 
Telephone Contact: +612 8011 1908.
Email: chris@randyfox.com.au 
Randy Fox, enterprise of Aceris Pty. Ltd. 
Post Office Box 479, Riverwood, New South Wales, 2210, Australia
Tel: +612 8011 1901
Source: Randy Fox
Share:
---
Categories: Adult Entertainment
Tags: adult pleasure products, adult toy stores, Australia, customer service values, fun, online, Randy Fox, self-exploration, sexual health
---