Ramzy Nasrallah Appointed New CEO of the Association for Vascular Access
Press Release
•
updated: Mar 20, 2017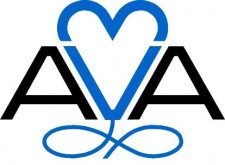 Herriman, Utah, March 20, 2017 (Newswire.com) - Today is an incredibly exciting day as we announce Ramzy Nasrallah as the new Chief Executive Officer (CEO) of the Association for Vascular Access (AVA). Ramzy is an innovative and inspiring leader for our organization, and under his leadership, the Board of Directors believe AVA will grow and emerge as the leader in vascular access education, initiatives, research and advocacy.
Ramzy is a proven leader with many years in the healthcare industry experience and a vast knowledge of vascular access in America and around the world. Under his leadership AVA will deliberately be a more open organization that continues to embrace its multidisciplinary membership roots while applying elevated focus and support to individual specializations, clinical and industry partners, patient education and global vascular access advocacy.
Ramzy brings a strong track record of leadership, business results, and cross-industry experience. He comes to AVA after spending the past 14 years at Johnson & Johnson, where he held sales and marketing roles in both its pharmaceutical and medical device sectors. He has spent the last decade working on the company's infection prevention and vascular access pillars.
Ramzy was named Marketer of the Year in 2012 and won Ethicon's Brand Strategy award in both 2013 and 2016 for advancing the company's vascular access portfolio in alternate care/home infusion and abroad, respectively. He has commercialized and launched vascular access solutions in several countries while leading numerous, often fragmented teams across multiple time zones.
During his tenure he was awarded the prestigious Paul Janssen Leadership Award (2003) as well as the Johnson & Johnson Standards of Leadership Award four times. Prior to his career at Johnson & Johnson, Ramzy spent seven years working within the IBM business partner application development channel, creating and deploying global marketing campaigns in technology as well as managing both direct and channel sales teams.
Ramzy holds a Bachelor's degree in English from Indiana University as well as an MBA in International Business from Xavier University. He, his wife Jillaine, and their three children live in New Jersey.
Please join the AVA Staff and Board of Directors in welcoming Ramzy to the AVA family.
About the Association for Vascular Access
The Association for Vascular Access (AVA) is an association of healthcare professionals founded in 1985 to promote the emerging vascular access specialty. Today, its multidisciplinary membership advances research, professional and public education to shape practice and enhance patient outcomes, and partners with the device manufacturing community to bring about evidence-based innovation in vascular access. Learn more at www.avainfo.org.
##
Source: Association for Vascular Access