Raimon Land Enters Data Center Sector Through Strategic Partnership With Nautilus Data Technologies, World Leader in Sustainable Technology
Press Release
•
May 23, 2022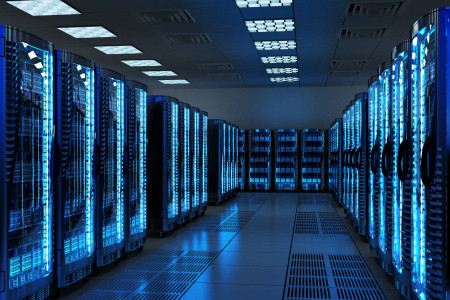 BANGKOK, May 23, 2022 (Newswire.com) - Raimon Land Public Company Limited announces its strategic partnership with U.S.-based Nautilus Data Technologies to enter the data center sector. Nautilus provides the world's most environmentally innovative, water-cooled data center infrastructure using its patented TRUE™ (Total Resource Usage Effectiveness) technologies. The cooling system reduces energy costs and eliminates water consumption, wastewater production, and harmful refrigerant use, making it one of the cleanest data center technologies on the market. This strategic partnership allows Raimon Land to provide sustainable, world-class data center infrastructure and services in Thailand, as well as other key regional markets such as the Philippines.
"We are very excited to enter the data center space, a core pillar of the new economy. These buildings have key real estate requirements for their development, in which our knowledge will be critical. The technological requirements make them the perfect fusion between real estate, which is the traditional industry where we currently sit, and the new economy," said Stephane Michel, Chief Operating Officer of Raimon Land. "We are thrilled to be working with Nautilus Data Technologies, the greenest and most ESG-efficient technology in the world, to develop data centers in Thailand. Their knowledge and technology combined with our extensive experience in the Thai market will make our venture a very solid and competitive offering as data consumption grows and the needs of clients become more complex."
"Through partnerships like this, we're able to pave the way for a new level of technical and environmental performance in our increasingly data-dependent world," said Jim Connaughton, Chief Executive Officer of Nautilus Data Technologies. "We're continuing to move toward the ultimate goal: utilizing advancements in digital infrastructure to help improve people's lives by enhancing social welfare, conserving the environment, and closing the digital divide."
Raimon Land expects to undergo site evaluation and selection in 2022-2023 to then formally announce its first site location.
About RAIMON LAND
Raimon Land is Thailand's leading and award-winning premium real estate development within the super-luxury and ultra-luxury segments. More than 20 prestigious condominium, residential, and commercial projects have been recognized for the company's achievements which deliver credible evidence to the company's 33-year history of trustworthiness, credibility, dependability, and professional experience. With strategic locations, outstanding facilities, and excellent attention to detail, each project uniquely excels in every aspect from the elegant exterior and functional interior design, globally-recognized quality construction standard, and excellent after-sales service to deliver an exclusive lifestyle that is in keeping with its philosophy of 'Luxury Reimagined.'
For more information, please contact:
Raimon Land. PLC
Saranporn Chotchuangnava - Public Relations Manager
Tel. 094-692-2492
Email saranporn.c@raimonland.com
Source: Raimon Land Public Company Limited
Tags
Related Files