Rafael Dagnesses for U.S. Congress Continues to Receive Public Safety Endorsements
The National Latino Peace Officers Association
Press Release
-
Oct 27, 2016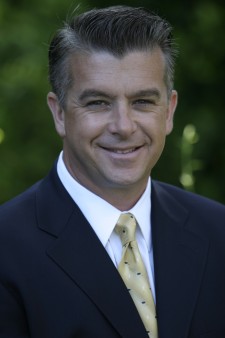 Thousand Oaks, CA , October 27, 2016 (Newswire.com) - Thousand Oaks, California - CA-26th Congressional District – Today the Dagnesses for Congress campaign announced the endorsement of The National Latino Peace Officers Association
"Dear Rafael Dagnesses, Based on your interview and the recommendation of the Ventura County Charter, The National Latino Peace Officer Association- Advocacy unanimously supports and endorses your candidacy for U.S. House of Representatives.
NLPOA- Advocacy's mission is to promote social welfare by advocating with regard to law enforcement, including best practices, diversity, and community relations. NLPOA-Advocacy endorses Rafael Dagnesses for U.S. House of Representatives, because he has demonstrated the highest ideals of honor and integrity.
Rafael Dagnesses believes in the safety and security of our communities. He is committed to bridging the gap between law enforcement and our diverse local communities. Congratulations on your endorsement."
Other Public Safety & National Security Endorsements include: 
Oxnard Police Officers Association
The Los Angeles Police Protective League
California Reserve Peace Officers Association
Countless Law Enforcement and Public Safety Officials.  Many of which have known Dagnesses for decades.   
Sean Reyes, Utah State Attorney General
National Security Experts, Countless Veterans of all branches including Special Forces members who have known Rafael Dagnesses for decades.  
Chairman Buck Mckeon, Chairman Armed Services Committee ret.    
Larry Elder ​
Dagnesses received over 50 commendations during his tenure as a Police Officer.  The commendations range from Acts of Bravery to Letters of Appreciation from citizens.  There is only one candidate in this race that has actually risked his life countless times in the protection of others.
Rafael Dagnesses was born in Socialist-Communist Cuba and was able to flee to the United States with his family. Raised in the inner city, United States Marine Corps Gunnery Sergeant-Veteran, former law enforcement officer and entrepreneur-small business owner running for California's 26th Congressional District which includes most of Ventura County and portions of Los Angeles County. He lives in Camarillo with his wife and two youngest children.
805.668.1444 - P.O. Box 4966 Thousand Oaks, CA 91359
find us at www.facebook.com/rafael4congress
www.twitter.com/rafael4congress
www.instagram.com/rafael4congress
Paid for by Rafael Dagnesses for Congress – FEC ID# C00583120 ​
campaign info and donate at www.RafaelForCongress.com
Contact: info@rafaelforcongress.com
Source: Rafael Dagnesses for Congress
Share:
---
Categories: Elections, Politics
Tags: 26th CD, Congress, Congresswoman Julia Brownley, Election, elections 2016, National Security, Police, Rafael Dagnesses, Republican
---