R&D Will Enhance Ultrasound Uses for Musculoskeletal Injuries
Press Release
•
Sep 13, 2022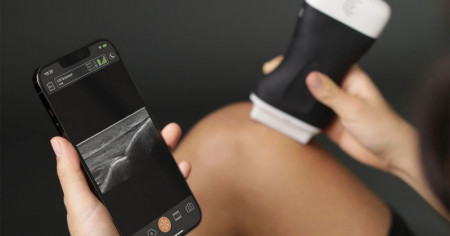 DENVER, September 13, 2022 (Newswire.com) - America's Seed Fund, a program activated by the National Science Foundation, awarded Echo Mind AI Corp. with a Phase I grant of $249,978 to conduct research on its pioneering product, an AI-driven musculoskeletal pathology prediction and analytics software.
85% of MSK injuries are not diagnosed in the primary visit (Carlson and Carlson 2011), leading to irreversible suffering and cost years later for both the patient and healthcare system (Tins and Butler). MSK MRI diagnostics can take weeks to obtain from the first initial visit, costing the patient $350 out of pocket ("How Much Does an MRI Cost in Colorado?" n.d.), with costs to the insurer being $2,600 (Reed 2019). Overall, MSK injuries cost 5.7% of the GDP ("The Burden of Musculoskeletal Diseases in the United States (BMUS) 3rd Edition (Dated 12.31.16)," n.d.). The overuse of MRI contributes significantly to the cost of MSK injuries, driving the need for less expensive diagnostic alternatives (Ozmanevra et al. 2019) like diagnostic ultrasound.
"Ultrasound has been around for decades. Even though Ultrasound is just as effective at diagnosing most musculoskeletal pathologies, it is not widely adopted. The reason is it is very difficult and time-consuming to learn. Most practitioners don't have that type of bandwidth. Our goal is to make Ultrasound easy for all doctors everywhere. This is one of those trifecta technologies. It benefits patient outcomes, practitioner revenue and service, and brings significantly lower cost savings to the healthcare system," shared Echo Mind AI CEO Max Harker.
There are over 460k rotator cuff surgeries performed in the United States every year. Upwards of 56% of MRIs performed on the shoulder for the rotator cuff proved to be unnecessary. This equates to approximately 1MM shoulder MRI scans performed in the U.S. every year, with upwards of 540k of those being unnecessary. Assuming the average cost of an MRI in the U.S. is $1,874, there is approximately $1 billion dollars in wasted shoulder scans in the U.S. every year. CPT Code 76881 is a reimbursable health insurance code used for ultrasound diagnostics. The Medicare reimbursement for CPT 76881 on average is $104.04 per ultrasound diagnostic. If all shoulder MRI scans were instead pre-screened using Ultrasound technology, the overutilization and unnecessary expensive yearly MRI costs would equate to a savings of ~$1.3 billion dollars on shoulder diagnostics alone. This same exercise can be extrapolated across all extremity areas for MRI imaging, where 45% of all extremity diagnostics could be performed instead with an Ultrasound.
Our AI enables guided diagnostic ultrasound imaging without the need for precise angular probe positioning and provides a diagnostic capture. Our goal is to enable novice practitioners the ability to capture musculoskeletal ultrasound images at the initial point of care, which will assist in a more comprehensive diagnosis and treatment plan.
About Echo Mind AI Corp., PBC: Echo Mind AI Corp. is seeking to empower healthcare practitioners to perform musculoskeletal diagnostics at the point of care with minimal training. Echo Mind AI currently operates a tele-sonography service that allows novice health professionals (when it comes to ultrasound) perform ultrasound scans at the point of care and receive diagnostic reports from a certified ultrasound technician in ~10 minutes. Learn more at www.echomindai.com
Source: Echo Mind Ai Corp.