QuipLab Surpasses 4,000 Prefix Registrations on Its First Anniversary
Quiplab registers its 4,000th company and continues to reduce or eliminate failed or canceled orders through improving their Master Data.
Press Release
-
updated: Mar 27, 2018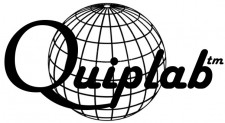 WASHINGTON, November 7, 2017 (Newswire.com) - Reaching a major milestone, Quiplab registered its 4,000th organizational QUIPTM Prefix in October 2017, just days after its first anniversary of production operations.
How do companies fix bad data in their procurement system? Manufacturers and distributors around the world spend time and money working to keep procurement data current.  It requires data cleansing, cataloging, codification and data enriching which are not only costly in terms of man-hours and systems but also repetitive. Even after spending the time and money, failed or canceled orders are common which leads to production delays and more money lost.
What is the solution? The QUIPTM Prefix. ISO 8000 quality data. ISO 8000 is designed to improve the quality of a company's master data, and the standards are based on more than 15 years of consensus recommendations from the International Standard Board, based in Geneva.
What are the features that make quality data for the supply chain system?
·       Data that produces a clear connection between the product and the correct supplier or manufacturer,
·       Data that can be easily validated,
·       Data that is 'portable' and not locked in a 3rd party licensed software application,
·       Data on technical specification that is in a standardized universal format.
ISO 8000 helps companies produce quality data by:
·       Product numbers standardized with a QUIP or Quality Identifier Prefix - produces a clear connection between the product and the correct supplier or manufacturer.
·       Technical specifications standardized with the ISO 22745 format - enabling online validation of product numbers and technical specifications without the costly manual input and time to clean and catalog the data.
·       Standardized technical specifications posted online for ease of access and for the ability to compare products details across different suppliers.
ISO 8000 quality data streamlines the ordering process for purchasing agents by clearly identifying the manufacturer and suppliers while ensuring the product descriptions are validated and accurate. 
Not only are large and small companies recognizing the benefits of adopting this standard, the Kingdom of Saudi Arabia, as part of their Vision 2030 program, has requested their suppliers to adopt ISO 8000 and comply before 2018. The Kingdom recognizes that product numbers and technical specifications are the key information that flows through the supply chain and in order significantly reduce their procurement costs they must insist on ISO 8000 quality master data from their suppliers.
"The process QUIPTM registration process is fast and easy. Just go to www.quiplab.com and follow the prompts. Companies that understand the cost-saving benefits of straight-through-processing need to use ISO 8000 quality data in the supply chain order management process," said Justin S. Magruder, President of QUIPLAB. "Companies can upload technical specifications in standard formats for free, using the ECCMA Technical Specifications Repository, or eTSR, at http://www.eccma.org/eTSR. Companies can also use proprietary systems, as long as they can connect with procurement systems at their customers, for enhanced supply chain management."
###
QUIPTM and QuiplabTM are registered trademarks of Entity Resolution Services LLC and ECCMA in the United States and many other countries. The names of actual companies and products mentioned herein may be the trademarks of their respective owners. The International Organization for Standardization (ISO) is an international standard-setting body composed of representatives from 163 national standards organizations and headquartered in Geneva, Switzerland.
###
ECCMA is the Electronic Commerce Code Management Association, a not-for-profit International Association of Master Data Quality Managers established in 1999, to develop and maintain open solutions for Faster – Better – Cheaper access to authoritative master data.
For more information, press only:
Tracy Sennett
Noetic Partners, Inc
QUIPLAB
445 Park Avenue, 9thFloor
New York, NY 10022
+1 (212) 836-4351
tracy.sennett@noeticpartners.com
For more information on QUIPLAB:
Source: QUIPLAB
Share:
---
Categories: Energy, Heavy Machinery, Industry News, Manufacturing, Military and Defense, Industries
Tags: ECCMA, International Standards Board, ISO 8000, ISO 8000-115, Master data, procurement costs, Quality data, QUIP Prefix, QUIPLAB
---