Quicklly Collaborates With Shubhpuja to Bring Puja and Astrology Online
Press Release
•
Sep 15, 2023
Shubhpuja, the world's first digital platform of Vedic Services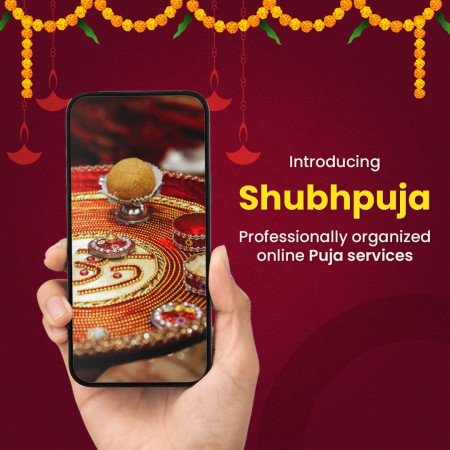 CHICAGO, September 15, 2023 (Newswire.com) - Quicklly, the most comprehensive South Asian marketplace in the US, is thrilled to introduce Shubhpuja, the world's first digital platform of Vedic Services' (online Puja and Astrology services). This first-of-its-kind collaboration marks a significant milestone in Quicklly's commitment to holistically serving the South Asian community—helping them stay connected with their cultural roots and traditions, regardless of geographical distances.
With Shubhpuja, Quicklly introduces an extensive range of online puja services on its platform. As a community rooted in and guided by spiritual beliefs, South Asians often seek puja and astrology services for weddings, births, and housewarmings, in addition to various religious festivities. Quicklly simplifies this process and brings the community closer to seeking valuable insights and spiritual guidance.
"With limited access to temples, mosques, and gurudwaras, and a dearth of qualified pandits (priests) and astrologers to perform pujas, it's often challenging to maintain a spiritual connection with traditional customs and practices—be it every day or during auspicious occasions," shared Pritesh Velankar, Quicklly's COO. "This felt like such an important issue for us at Quicklly, and we are committed to addressing it. With Shubhpuja, we champion our mission to bring the South Asian community closer to our cultural roots, whether through cuisine or spiritual practices. We are thrilled to empower individuals to celebrate their traditions and strengthen their faith", he added.
Booking pujas and astrology consultations through Quicklly is simple and hassle-free. Users can visit the Quicklly website or app and navigate to the dedicated section for the spiritual services. There, they can choose from a wide array of online pujas and astrology consultations, select their preferred date, and time, and make secure payments. The platform guarantees a seamless and authentic experience, connecting users with skilled priests and astrologers in India.
Harsh Vardhan, the youngest Chief Executive of any Government Enterprise in India in 1983 and rated amongst the Top Aviation experts internationally, co-founded Shubhpuja with his daughter Saumyaa Vardhan, and made a seamless transition from the aviation industry to Astrology. With his visionary approach to offer ancient Vedic services digitally worldwide and a celebrity clientele, and many world leaders, he has cemented his reputation as a trailblazer in this field. Harsh Vardhan expressed his delight on this collaboration, stating, "Shubhpuja has always been dedicated to modernizing and preserving India's ancient Vedic customs. Partnering with Quicklly allows us to reach a wider global audience, enabling people from diverse backgrounds to experience the transformative power of these rituals and consultations."
As the festive season draws near and preparations to celebrate Dusshera, Diwali, Navratri, and Durga Puja begin, Quicklly is excited for its audience to explore and experience this unique offering, bringing the richness of cultural traditions and spiritual wisdom to their homes.
Source: Quicklly