QUANTASTAT PREVENTS the FEAR of RETURNING EMPLOYEES to WORK SAFELY
Press Release
•
updated: Apr 2, 2021
Giving Employees the Confidence, Safety, and Security at Home to Return to Work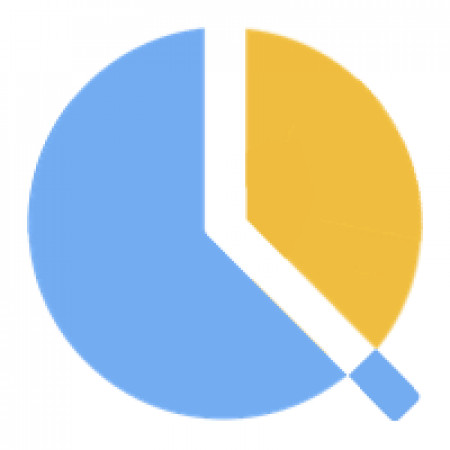 MOUNTAIN VIEW, Calif. & DALLAS, April 2, 2021 (Newswire.com) - QuantaSTAT, Inc., a transformative technology SAAs company, helps organizations and employees in high-touch industries such as the healthcare and food and beverage industries embark on the reentry to the workplace resulting from the COVID-19 crisis.
Returning employees to the workplace during and after the COVID-19 pandemic is not as simple as announcing a reopening or a return-to-the-workplace policy and date. Workplaces have been significantly altered, with many changes being long-term. Even as vaccines become more widely available and new strains evolve, "business as usual" will look very different.
Employees worry that their company could be putting profits ahead of its employees' safety and health and putting them and their families at risk. Yet employees feel pressure to go into the workplace to maintain employment. This problem is playing out at workplaces throughout America.
Recently, a major electronic medical records provider in the Midwest asked its employees to return to work in part to preserve its culture. This request prompted a significant employee backlash and questions from the local health department. This company had to retract its return-to-work plans.
QuantaSTAT is in the unique position to help healthcare facilities and high-touch industries get back to work safely. QuantaSTAT Teams is an easy-to-use HIPAA certified health monitoring tool that keeps your team healthy as they return to the workplace. Designed to build trust and preserve team member privacy, QuantaSTAT Teams can be an integral part of your organization's health and safety strategy. The application tracks symptoms and other risk factors from home. Each team member either receives clearance to begin their commute or recommendation to stay home and take further action. Communications are instant and seamless between the employee and employer.
Our teams are committed to your teams forging strong partnerships to achieve your business objectives while mitigating fear and infection risk. The QuantaSTAT applications follow OSHA and CDC guidelines to return to work, all the while securing a safe work environment, boosting employee confidence in the company, and providing security of data and compliance. View OSHA Guidelines to return to work clicking here.
QuantaSTAT Teams' mobile application provides instant updates so that you can act in real time. The platform includes reporting of your pandemic response strategy to demonstrate compliance and due diligence in your employee safety response. QuantaSTAT for Teams integrates with your HR system, telemedicine providers, and at-home test kit solutions and is fully customizable to your unique health & safety requirements.
As we enter the next phase of the COVID-19 pandemic together, your clients and team members now expect companies to take the lead in employee health and safety.
Bonus — To support our education system grades K-12 QuantaSTAT is currently providing the QuantaSTAT for Schools Teams app to schools at no cost. Reach out today to Info@QuantaSTAT.com.
Source: QuantaSTAT
Tags