Quality Insights Announces 50th Anniversary Grant Program Winners
Press Release
•
Aug 22, 2023
More than $100,000 in Awards Will Advance Health Literacy, Preventive Health, Chronic Disease Management & Clinician Support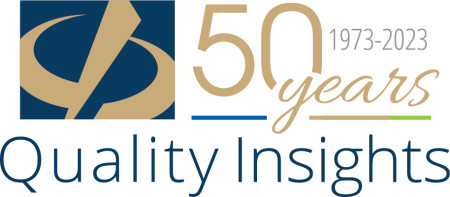 CHARLESTON, W.Va., August 22, 2023 (Newswire.com) - Quality Insights, a healthcare organization committed to improving healthcare and promoting health equity, recently celebrated its 50th anniversary by launching a grant program aimed at supporting innovative projects. After reviewing submissions, Quality Insights selected six winners who will collectively receive more than $100,000.
Quality Insights CEO, Sven T. Berg, M.D., expressed his gratitude to all applicants while congratulating the winners and looking forward to the successful implementation of their grants.
"We were impressed with the quality of all the applicants. These decisions were difficult to make, but we are thrilled to support these innovative programs that will make a significant difference in health and healthcare," said Berg.
The winners of the grant program include:
Lori's Hands Charm City Scholars Initiative, Baltimore, MD, will create specialized, stipend internships for black, indigenous, people of color (BIPOC), low-income, and/or first-generation college students who are pursuing careers in healthcare. Interns will advance Lori's Hands' unique community health service learning model that provides instrumental and social support to community members.
The Medical Society of Virginia Foundation, SafeHaven(TM) Coaching Network, Richmond, VA, will bolster the health and wellness coaching resources available to the healthcare community, building a foundation of peer health and wellness coaches for and increasing access to confidential and protected well-being coaching services.
Literacy Delaware, Demystifying the Healthcare Journey, Wilmington, DE, will develop a health literacy education program for dialysis patients and their families to close the health equity gap.
Think Kids, West Virginia Wraparound Intensive Support in Enrollment (WV WISE), Charleston, WV, will create a model of person-centered benefits enrollment assistance that overcomes stigma and galvanizes local programs to address health disparities.
Grassroots Health, College Athlete Health Education Program for Middle School Students, Baltimore, MD/Philadelphia, PA, will recruit and train 100 college athletes to deliver weekly sports-based health education modules in under-resourced middle schools, an investment in both preventive health education for middle school youth and volunteer/peer training in a health-related field for college student volunteer program facilitators.
West Virginia Osteopathic School of Medicine, Women Interested in Staying Healthy (WISH), Lewisburg, WV, will provide support, encouragement, nutrition education, and exercise opportunities for women in Greenbrier County, incorporating a professional dietician, a professional strength trainer/exercise physiologist, and physician counseling on weight loss and healthy lifestyle.
The grant program is part of Quality Insights' commitment to improving healthcare and closing the health equity gap. The organization believes that by investing in innovative programs, it can make a significant impact in the lives of individuals and communities.
About Quality Insights
Founded in 1973, Quality Insights is celebrating 50 years of using quality improvement science, education and collaboration to develop and bring best practices to healthcare settings and communities. Learn more at www.qualityinsights.org.
Source: Quality Insights