QArea Appraised at CMMI-DEV Maturity Level 3
QArea and Diligences Inc. have announced that their Product Development Department has been appraised at CMMI-DEV Maturity Level 3
Press Release
-
updated: Jun 28, 2018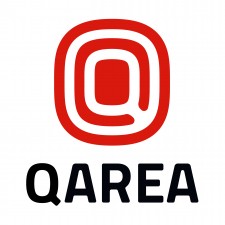 TA'XBIEX, Malta, June 28, 2018 (Newswire.com) - QArea, a software development outsourcing company, is proud to announce that its Product Development Department has been independently appraised at CMMI-DEV Capability Maturity Level 3. This appraisal demonstrates the company's commitment to high-quality development services and software solutions.
CMMI is a capability improvement framework that provides organizations with the essential elements of effective processes that ultimately improve their performance.
The appraisal took place in June and covered processes including requirement development, organizational training, risk management, project planning, and more. QArea and Diligences are now two of just four software development outsourcing companies with CMMI Appraised business units in Ukraine, and the only ones from the mid-sized segment.
An appraisal at Capability Maturity Level 3 indicates the organization is performing at a "defined" level. This appraisal underscores that development processes are thoroughly documented, and the company takes a proactive approach to managing projects and processes.
"Being appraised at CMMI-DEV Level 3 reflects our focus on efficiency in our processes and commitment to improving the quality of software solutions. Many businesses look for mid-size customer-oriented companies that have the internal organization and processes required to take on large projects. I'm very glad to see our team as a prominent player in this niche," says Maksim Garkavtsev, President and founder of QArea. "Our existing and future customers can be confident that our processes, standards, tools, and methods are established and utilized by all team members."
About QArea
QArea, an outsourcing software development company, provides award-winning services of web and mobile development, testing, and QA, IT-consulting and client support. For 18 years, our team has successfully managed 800+ projects for startups, SMBs, and enterprise businesses, among which there are Microsoft, HuffPost, Skype, and eBay. For more information, visit https://qarea.com.
About Diligences Inc
Diligences Inc is a software product developer with a focus on tools that optimize workflows for professionals in the sphere of software development, testing, and quality assurance. The company delivers unique products to increase efficiency and ensure transparent, easy, and comfortable working process. For more information, visit https://diligences.com.
About CMMI® Institute
CMMI Institute (CMMIinstitute.com) is the global leader in advancement of best practices in people process, and technology. CMMI Institute's promise is to inspire cultures of continuous improvement that elevate performance and create sustainable competitive advantage.
QArea Contact:
Asya Kuchina
Head of Marketing
marketing@qarea.com
+380675389479
Skype: asya.kuchina
Source: QArea
Share:
---
Categories: Business News, Computers and Software
Tags: application development, CMMI, CMMI-DEV Level 3, outsourcing software development, product development, software development company, web development
---