PureVPN Urges Users to Take Care of Their Online Privacy by Taking Precautions
PureVPN, the leading VPN service, is actively urging users to reclaim their right to online privacy by taking preventive measures.
Press Release
-
updated: Jul 10, 2019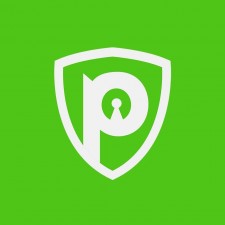 HONG KONG, July 9, 2019 (Newswire.com) - PureVPN, the leading VPN service, is actively urging users to reclaim their right to online privacy by taking preventive measures.
The VPN service boasts a global network of 2,000+ servers, strategically located around the globe for optimal performance and exceptional online security. 
While a VPN does its part in reinforcing users' digital presence, at the same time, safety steps must be taken by Internet users.
With malicious actors at large, privacy has become a luxury of the past. It's imperative now, more than ever, for netizens to take this responsibility into their own hands.
As such, PureVPN has compiled a list of steps that one must be aware of before engaging online:
1. Encrypt all online communications
Encryption is the most effective way to enhance privacy and security. Using it, users can encode their conversations, search queries, etc. into an unreadable format to ensure their utmost confidentiality. 
2. Be Wary of ISPs
Internet service providers know all there is to know about a user's online activity. That's because of the fact that all their internet traffic and communications flow through the ISP's servers.
Hence, the ISP is always aware of a user's internet activities unless a VPN is used, of course. It'll route the internet traffic through an encrypted tunnel, disguising one's online activities.
3. Toughen the Login Credentials
There's no better security than choosing a strong password for online accounts. Use an alphanumeric password, and don't share it with anyone else.
4. Connect to a Secure Wi-Fi Network
It is imperative for users to connect to a Wi-Fi that has WPA2 or WPA3 security. An unsecured public Wi-Fi network attracts hackers that are looking to get their hands on someone's data.
When connecting to a public Wi-Fi, use a VPN so that all online activities stay encrypted and secured from prying eyes.
5. Review the Browser
Web browsers hold vital information regarding a user, especially through the use of  cookies. 
Make sure to clear all cookies and data that gets stored on the browser so that valuable information isn't available for anyone else to see.
Internet privacy in today's modern era is continuously targeted for personal gain. PureVPN strongly believes that the right way to move forward is by employing security measures in everyday internet lives. Without a sense of online privacy, netizens are only drawing malicious actors into play.
Source: PureVPN
Share:
---
Categories: IT Security
Tags: Cyber security, Online privacy, PureVPN, VPN, WiFi security
---