PureVPN Pledges to Combat the Nuisance of Cyberstalking on This Women's Day
Press Release
•
updated: Mar 8, 2020
From women's rights to women's security, PureVPN strives to always stand for any cause that needs to be heard and acted on.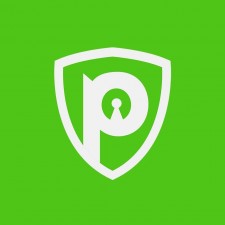 HONG KONG, March 8, 2020 (Newswire.com) - Gender parity has always been a cause of concern for women involved in economic activities. In fact, global research has revealed that out of 187 countries, only six countries give women equal work rights than men. To inspire discussions and fuel awareness, people across the globe have gathered under the banner of #EachforEqual on this Women's Day. Since Women's Day is the perfect time when women's rights groups become highly active, PureVPN steps up to raise awareness of an equally pressing and prevalent issue– Cyberstalking.
Cyberstalking is a global menace that has victimized over millions of women in the world. In fact, it has been reported that around 1,000,000 women are stalked every year in the United States alone. Another report reveals that every 1 in 12 women has been stalked in their lifetime. These statistics give a horrifying insight into this cybercrime and also indicate how prevalent it is in the world.
Cyberstalkers are not always some degenerates. In fact, they may be an anxious person, suffering from anxiety or depression. Moreover, they also tend to stay isolated from the world, which further adds to their frustration and stress.
The worst aspect of these cybercriminals is that they are not always strangers who abruptly enter into the victim's life in some instance. Truth be told, cyberstalkers could be the victim's ex-friend, ex-partner, or a divorced spouse.
Amongst the things that add fuel to their obsession with traumatizing the victim is that the victims don't know that they are dealing with a cyberstalker until it is too late. It is perhaps because of that these cases are rarely reported to the police.
To empower cyberstalking victims, PureVPN pledges to keep fueling the discussions regarding the matter and raise awareness as much as possible. In fact, the VPN provider has even published a comprehensive ebook, "Please Leave Me Alone – How to Get Cyberstalkers off Your Back," to further their cause.
Source: PureVPN