PureVPN Joins Hands With Stay Safe Online to Promote Awareness Regarding Online Safety and Privacy for NCSAM
PureVPN, the leading VPN service, is pairing with Stay Safe Online to commence NCSAM in the hopes of creating public awareness about online privacy and security.
Press Release
-
updated: Oct 4, 2019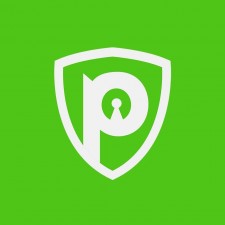 Hong Kong, October 4, 2019 (Newswire.com) - The 16th annual National Cybersecurity Awareness Month (NCSAM) commences with a new message to Own IT. Secure IT. Protect IT. The campaign aims to refresh internet users about online safety and security at home, offices and beyond.
What is NCSAM?
Held annually since its inception in 2004, NCSAM is a collaborative effort by the Cybersecurity and Infrastructure Security Agency (CISA) and the National Cyber Security Alliance (NCSA). The privacy-centric month intends to ensure every internet user is equipped with enough resources to stay secure online and far away from the eyes of cybercriminals.
PureVPN – While the entire year is about creating awareness and providing internet users with a cybersecurity solution, the month of October and NCSAM reach far greater levels in educating internet users regarding the online perils and why users need to secure themselves online.
Over the years, NCSAM Champions – industries and individuals who have dedicated their support for the month – assist in escalating NCSAM's core message of ensuring that the internet is safe for people of all ages. 
What are NCSAM's Champions?
NCSAM's Champions program is an open-to-all, free and convenient way to start supporting the movement. Those who join the movement are known as Champions, and they receive a toolkit of user-friendly materials, such as guides which can help them spread the word about online safety and security in advance of and throughout the month. 
"As we approach the 16th annual National Cybersecurity Awareness Month, we remind connected technology users that safeguarding the internet is a responsibility we all share," said Kelvin Coleman, NCSA's executive director.
PureVPN is a proud member of the NCSAM's Champions and an active advocate for online privacy.
How PureVPN is Creating Awareness
PureVPN takes the online privacy and security of its users seriously. To take the message further, PureVPN has launched an extensive campaign to address online threats and emphasize on how security measures are necessary when going online. 
For the past many years, PureVPN has been collaborating with NCSAM and helping create awareness around online privacy and security. With this year's NCSAM, PureVPN hopes to spread the importance of online privacy a step further and remind users to adapt online privacy practices. 
In line with PureVPN's vision of making the internet a secure place, the company has initiated a B1G12 campaign that empowers netizens to protect their friends and family by gifting 12 free accounts on every signup.
Source: PureVPN
Share:
---
Categories: Information Technology
Tags: Cyber security, NSCAM, Online privacy, Online safety, PureVPN, Stay Safe Online, VPN
---