PureVPN Encourages Netizens to 'Own Their Privacy' This Data Privacy Day
Data Privacy Day jolts individuals and corporates alike into realizing the importance of data protection.
Press Release
-
updated: Jan 28, 2020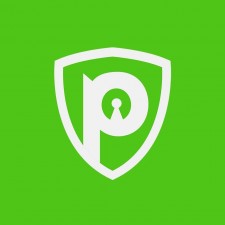 HONG KONG, January 28, 2020 (Newswire.com) - The leading VPN provider, PureVPN, is observing Data Privacy Day and playing the much-needed role in helping people realize the significance of data privacy protection. The day is observed in commemoration of an international treaty signed in 1981 regarding users' data protection and privacy. The observation of the day started in the United States and Canada but was later followed by dozens of other European countries.
Data has become the fuel that not only keeps the digital era running but also helps it pump out more technologies. Since data is the holy grail of business, economics, and trades these days, it is being treated as a valued commodity. As a result, cybercriminals bat no eye in exploiting it even when it comes to the data of the healthcare sector or public well-being organizations.
Take, for instance, last year was a monumental one for data breaches. In the first two quarters of 2019 alone, around 4.1 billion number of records were compromised!
It is because of the ever-growing number of cyber-breaches that individuals and organizations alike are experiencing financial losses, damaged reputation, and operational disruptions across the broad. In fact, the consequences may further result in class-action lawsuits against organizations that fail to report the data breach of their customers or users.
"Since awareness alone wouldn't be enough to save users against the terrible consequences of cyber breaches, it is better to take matters in our own hands, starting with some precautionary measures," says PureVPN.
Online users may consider the following safety measures when browsing the Internet:
Share data cautiously and sparingly on websites and social media
Avoid connecting to public Wi-Fi hotspots, especially without any security measure such as a virtual private network, which is used to encrypt data and anonymize online activities
Use strong, sophisticated and unique passwords for every online account
Use anti-virus or anti-malware to ward off viruses
PureVPN further mentions, "As modern times have shifted towards keeping data online, the privacy of data is a key concern for nearly everyone today. Privacy here can mean either of the two: Personally-Identifying Information (PII) or non-PII information such as a visitor's behavior on a website. So, let's celebrate this Data Privacy Day by following the best privacy and data protection tips not only today but also for the rest of the year!"
Source: PureVPN
Share:
---
Categories: IT Security
Tags: Cybersecurity, Data Privacy, Data Privacy Day, Data Privacy Day 2020, Data Protection, Privacy Protection, PureVPN, VPN
---