PureVPN Advises Globetrotters to Fasten Their Cyber Security
Press Release
•
updated: Sep 29, 2019
A recent survey unveils some harrowing stats regarding the highly-risky online behavior of travelers.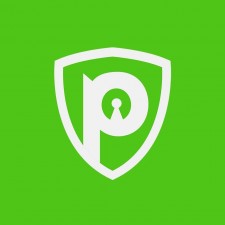 HONG KONG, September 29, 2019 (Newswire.com) - ​​70% of travelers frequently engage in risky internet activities while traveling, reported in a survey sponsored by IBM. The survey was conducted by Morning Consult on behalf of the company and provided a holistic report on the ever-growing digital threats in the travel industry.
The travel industry is booming at an exponential rate. According to the US Travel Association, the US travel industry alone enjoys an economic output of $2.5 trillion in 2018. Moreover, during the same period, travelers spent $1.1 trillion.
Travelers may be spending a hefty cost on their international trips, but they don't seem to be putting much effort on their cybersecurity. According to the IBM sponsored survey, only 38% of the survey respondents say that they put efforts in securing their online data while traveling, while 12% of the respondents put minimal efforts, 7% put no effort at all and 11% said that they are either not sure or they just don't know.
The same report continues with further harrowing insights into the risky behaviors of travelers. The report found that over 70% of the respondents (leisure and business travelers) connected to a public Wi-Fi while traveling or enabled auto-connect for immediate connectivity. Both of the practices tend to put those travelers at serious risk of identity theft, data theft, and other similar cyber threats.
In fact, 1 in 7 survey respondents claimed that they were a victim of personal data theft once or multiple times.
PureVPN believes that such security risks can be overcome by considering cautionary practices while on the road. For instance:
Travelers should be cautious while connecting to a public internet hotspot. For better security, a VPN should be launched before connecting to the Wi-Fi. Its features like military-grade encryption, Kill switch, or IP leak protection keeps users' security as well as privacy protected.
Unneeded auto connectivity feature should be turned off such as Wi-Fi, Bluetooth, etc.
Use the point-of-sale systems at restaurants or stores that are secure.
Avoid using ATMs outside malls or on streets because they are more prone to skimming.
Source: PureVPN