PureSquare Expands the Use-Case of Cybersecurity Tools - ONE Platform for Holistic Security & Privacy
Press Release
•
Feb 7, 2023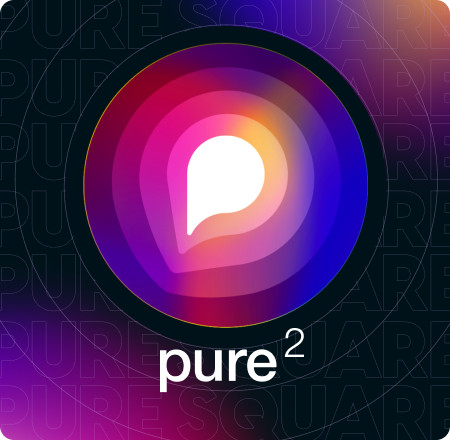 ROAD TOWN, Virgin Islands (British), February 7, 2023 (Newswire.com) - With the vision to make the internet a safer space for everyone, and a mission to make digital security and online privacy simpler and accessible for non-technical audiences, Uzair Gadit and his fellow co-founders started PureVPN in 2006 and grew the company to serve over 3 million internet customers today. Designed with a focus on Youser-centricity and addressing 21st-century needs connected to digital security and online privacy, the VPN company is officially evolving into a parent brand, called PureSquare (or Pure2), on Safer Internet Day, 7 Feb. 2023.
With the advent of technological advancements, threats to digital safety and privacy continue to grow each day. The COVID-19 pandemic resulted in an unprecedented increase of internet usage and online activity. The risk of exposure to digital attacks increased due to lockdowns and social distancing measures, as many people were forced to work, learn, and socialize online.
According to a report by the Cybersecurity and Infrastructure Security Agency (CISA), there has been a 300% increase in reported cyber incidents since the start of the pandemic.
Commenting on the state of affairs brought about by the COVID-19 pandemic, he shares…
"The pandemic created both an opportunity and a challenge; how does one make digital security & online privacy into an accessible choice for global internet users? When lockdowns began, we knew that an evolution in user behavior and landscape was inevitable. In the face of increasing complexity, our goal kept becoming more straightforward: Ask users what they want from their products and deliver on those needs in the form of simple solutions. The results of performing these actions meticulously over the past two years has led us to the birth of PureSquare."
To address Youser safety and privacy in a new age, the digital security and online privacy company is making significant investments in its infrastructure. The aim is to ensure an enhanced sense of security while navigating digital realms and to provide a more personalized and user-oriented experience across tools, platforms & services.
"At PureSquare, we realize that there is no silver bullet to designing solutions for digital security and online privacy. In a post-pandemic world, with our work and personal lives increasingly blending, new vulnerabilities are being created every day and, therefore, a squaring approach is essential for us to consistently keep adding layers of protection against threats which impact our personal and professional safety. Making the world a safer place with peace of mind and a sense of security is the vision that guides us to deliver best-in-class solutions to some of today's most challenging concerns," adds Uzair Gadit, Founder & CEO of PureSquare.
With its advanced encryption algorithms, Youser-friendly interface, and a wide array of cybersecurity solutions, PureSquare empowers Yousers to take greater control of their digital identity and keep their personal and professional online personas secure.
In addition to its cutting-edge technology, PureSquare also boasts a strong commitment to ongoing innovation and improvement. The company's dedicated team is constantly working to ensure its products stay ahead of ever-evolving cyber threats.
The brand currently offer six cybersecurity tools, platforms & partner programmes -
PureVPN - A high-quality, no-log certified VPN service using encrypted networks to keep you secure, private and anonymous online.
PureKeep - A password manager that lets you generate, store and apply uncrackable passwords.
PureEncrypt - A cloud security tool that encrypts your photos, videos and files, so you can safely store them online.
PurePrivacy - A privacy platform that simplifies the complications of social media settings on sites like Facebook & Instagram.
PureWL - White-Label VPN solutions with custom apps, added-value for SaaS vendors, seamless integration for hardware manufacturers, and online security for Managed Service Provider users.
PureDome - A comprehensive platform that allows users to connect their teams and control access to files, networks, and servers anytime from anywhere globally.
…with more to come in the 2023-24 period.
"At its heart, PureSquare is a solution to make digital security and online privacy simpler to use and more accessible for Yousers across a range of devices.
"The kinds of threats our products aren't able to presently cover, we use our voices and actions to show up and support; these include better well-being, new opportunities in cybersec and privacy - especially for women, and leaving the world a better place than we found it. Our teams have been working hard at developing the right mission-oriented partnerships to extend our support across community, national and global environments... digitally and beyond," Uzair added.
Find out more about PureSquare here.
#YouserSafety #YouserPrivacy #PureSquare
Source: PureSquare