Psychic Reading Company Announces Special Offer
Press Release
•
Aug 14, 2023
Unlocking Insights and Clarity Has Never Been More Affordable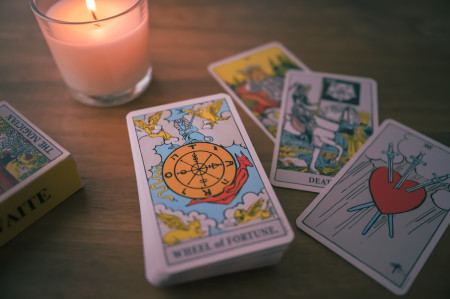 LOS ANGELES, August 14, 2023 (Newswire.com) - The Helpful Psychic reading company is excited to announce a special offer, providing individuals with an exceptional opportunity to experience personalized psychic reading. The renowned psychic reading service, known for its insightful readings, is now offering a 10-minute session at a low cost.
In a world where seeking guidance and understanding is of utmost importance, The Helpful Psychic reading company has consistently stood out as a trusted source for valuable insights and clarity. With a team of experienced and gifted psychics, the company has helped countless individuals navigate life's challenges, providing them with a deeper understanding of their past, present, and potential future.
"We understand that everyone deserves access to genuine guidance and support, especially during times of uncertainty," said Jill Colberstonsin, a spokesperson for The Helpful Psychic reading company. "Our special offer is designed to make our services accessible to a wider audience, allowing more people to experience the transformative power of our psychic readings."
During these 10-minute sessions, customers can expect a focused and insightful reading that touches on their most pressing questions and concerns. Whether seeking advice on relationships, career, finances, or personal growth, the experienced psychics at The Helpful Psychic reading company have a proven track record of providing meaningful guidance.
The special offer is available for a limited time and can be easily accessed through the company's website https://thehelpfulpsychic.com or by calling (833) 666-3436. Customers will speak to a top clairvoyant with over 20 years of experience. There is no need to schedule an appointment, as customers are connected live when calling. The website also offers chat psychic readings. New customers can start their psychic reading at any time. Their phone lines are open 24 hours daily. The company's user-friendly platform ensures a seamless and confidential experience for all clients.
"We pride ourselves on maintaining the highest standards of integrity, professionalism, and confidentiality," Jill added. "With this special offer, we hope to reach even more individuals who are seeking a fresh perspective and a deeper understanding of their life's journey."
The Helpful Psychic is also known for offering free psychic readings on live radio to callers that enjoy asking questions to clairvoyants on the air. Their main Psychic Angelic has a 5-star rating review from customers, and has done thousands of psychic readings by phone and online.
Source: The Helpful Psychic, Inc.