Protect Your Egg Releases New Head Protection Product to Help Prevent Head Injuries in Sports
Press Release
•
Mar 22, 2016
The number of sports related head injuries has perpetually made headlines in recent years. CEO of Protect Your Egg recently unveiled its latest collection of protective head gears to help minimize brain injuries in sports.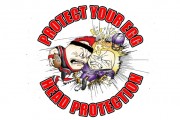 Atlanta, Georgia, March 22, 2016 (Newswire.com) - Most sports injuries occur as a result of little or no protective gear. Protect Your Egg has unveiled it's latest collection of sturdy and stylish protective head gear to reduce the risks of severe head injuries. Protect Your Egg's online store is offering variety of protective head gear to the professional as well as amateur athletes. The creators of Protect Your Egg understands the importance of head protection, therefore the head gear is affordable to the common consumer.
"Protect Your Egg can be used in conjunction with helmets for a variety of contact sports i.e. football, hockey, baseball, lacrosse, and X Games Sports. Protect Your Egg would be perfect for the NFL, College Football, High School and Little League football considering the head issues the sport is having. It can also be used for soccer, flag football, basketball, skiing, skate boarding, bicycling, skating, or rock climbing", said Manny Showalter, the founder of the company.
Protect Your Egg was hatched in Atlanta, Georgia in 2015 by inventor Manny Showalter. According to Manny, after years of playing sports and coaching, he saw that it is essential to minimize the risk of receiving head injuries while playing sports among other things. "Others who can benefit from Protect Your Egg are the handicapped, mentally challenged, and even wobbly toddlers who are in the beginning stages of walking. This head gear allows individuals to have fun expressing their personal style while offering protection for their heads, whether using it outdoor or indoor. We take pride in our product and believe in safety in all sports -it is stylish yet sturdy but most importantly it's a safe guard for the consumer's head", Manny added.
About the Company
Protect Your Egg is an online store selling head protection. All products from Protect Your Egg are custom-made by hand in the USA.
To know more, visit http://www.protectyouregg.com
https://twitter.com/ProtectYourEgg
https://www.instagram.com/protectyouregg/
Contact: (E) protectyouregg.com, protectyouregginfo@gmail.com
Additional Links