Prom Dress Shop Launched a Redesigned and Much Improved Website for Ultimate User Experience
Press Release
•
Sep 26, 2016
Prom Dress Shop has redesigned and improved their website to make online shopping an easy and enjoyable experience.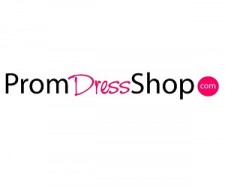 Chicago, IL, September 26, 2016 (Newswire.com) - Prom Dress Shop, the largest premier online retailer of today's most elegant and trendy dresses, has finally launched its newly redesigned website to give visitors the ultimate prom dress shopping experience. The website is more user-friendly and has a cleaner look. Visitors are now able to search for products in two easy methods.
Since Prom Dress Shop has over 20,000 different styles of elegant prom dresses, narrowing one's top choices can be a bit of hard work. By redesigning their website, visitors are able to search by categories featured on the website throughout all pages and are able to use the "advanced search" option for a more detailed and specific search. In the advanced search option, visitors are able to select specific details such as style, color, price range, neckline style, material, etc. Throughout the website, images are larger to give a closer look at the details of the products and text font sizes are bigger to ease legibility.
When asked about the biggest lesson learned since the business started, Jeff Surdej, Prom Dress Shop's Director of Operations, answered, "We have seen the importance of staying relevant and current with our website design and showcasing of products. Staying up to date with the design and maintenance of the website has been really important towards improving our sales and presence in the industry."
Their efforts and hard work have certainly paid off because they are the leading online retailer of trendy prom dresses in the entire United States. Jeff also revealed the things that gave them the most pleasure in their career. Jeff Surdej admitted, "We love the feedback we get from our customers. We love receiving positive responses from our customers and reading reviews that they are happy with their experience and our products. That we are able to ease in the preparedness for important events and special occasions with our advice and selection of products."
For more information, visit their website at www.promdressshop.com.
Prom Dress Shop
5917 South Archer Ave.
Chicago, IL 60638
877-299-3786
Source: Prom Dress Shop