Progress Partners Hires Sanjay Puri as Managing Director
Press Release
•
updated: Mar 10, 2020
Former Media Executive and Financial Industry Veteran Joins Media & Tech-Focused Boutique Investment Bank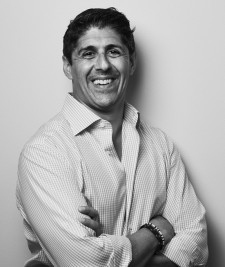 NEW YORK, March 10, 2020 (Newswire.com) - Progress Partners, a Boston and New York-based corporate M&A advisory firm, is pleased to announce the strategic appointment of Sanjay Puri as a Managing Director at the firm. Sanjay is a senior executive with 25+ years of experience operating in a variety of roles in the financial services industry, including various buy-side and sell-side roles, and leveraged finance/merchant banking. Sanjay has experience both investing in and in senior operational roles in companies in the software, digital and traditional media, fintech and AI/data analytics industries.
Sanjay has raised $500M+ in capital for a variety of businesses through an extensive network of family offices, strategic and financial investors.
As the Founder of 207 Consulting Inc., a company that works with early and later stage fintech, media, software and subscription businesses, Sanjay has served in a variety of roles including, CFO, COO, Head of Corporate Development and as a special advisor. He was recently the Chief Strategy Officer, CFO and COO at MoviePass where he restructured the business and then formulated and oversaw the successful sale of the Company, eventually growing the Company to $275M in revenue before departing in late 2018. Prior to that, Sanjay was the Founder and Portfolio Manager overseeing a team at Sankofa Capital, a long/short equity hedge fund focused on the technology, media and telecom sectors. He also served as Co-Founder and Portfolio Manager for the Unterberg Technology Partners Fund, and was a Sector Portfolio Manager for Walker Smith Capital. Sanjay started his career at Donaldson, Lufkin & Jenrette (DLJ) in equity research and later was a senior technology research analyst at Thomas Weisel Partners. He earned an MBA in Finance and Investment Management from the Columbia University Graduate School of Business and a Bachelors in Accounting from Pepperdine University. Sanjay was born and raised in Ghana until his teen years and currently resides in New York City with his wife and three children.
"We are very pleased with this addition to our team and the momentum we've carried over from 2019 into the new year," noted Nick MacShane, Founder & Senior Managing Director of Progress Partners. "Sanjay brings years of experience as both an executive operator, financial leader and media professional with a rolodex of relationships at both the C Suite, Family Office and Investor level that we are confident will increase the volume, size and sector diversification of deals for Progress Partners. Given his operational experience with early stage companies we are also looking forward to his contributions on the Progress Ventures side of our business."
Sanjay added, "After being an EIR at Progress Partners for the last few months, I am excited to join the team in a full-time capacity, focusing on a number of interesting and sizable deals in the OTT streaming, media content, sports and fintech space. It has been a great opportunity to reconnect with long-standing management, Family Office and Strategic relationships that I've had the good fortune to develop over the past 25 years. Most importantly, I appreciate the team-driven approach and high ethical standards Nick and my colleagues at Progress Partners exhibit every day."
About Progress Partners
Progress Partners is a Boston and New York-based M&A advisory firm working with emerging technology companies serving SMB through Enterprise with enhanced expertise in the media, marketing, and advertising sectors. Progress Partners works with buyers and sellers of high growth companies to complete M&A transactions, raise debt or equity capital, as well as, develop and implement strategic growth plans. The firm's high standards of excellence, deep industry experience, extensive network, and entrepreneurial background give Progress Partners the ability to build and realize superior value for its clients. Securities offered by Applied Capital, LLC, member of FINRA and SIPC. Visit www.progresspartners.com for more information.
Media Contact
Rachael LaMalva
rlamalva@progresspartners.com
Source: Progress Partners