Professional Athlete Launches SPEAR Performance
Press Release
•
updated: Nov 4, 2015
THREE PRODUCTS DESIGNED TO OPTIMIZE AND ENHANCE DAILY PRODUCTIVITY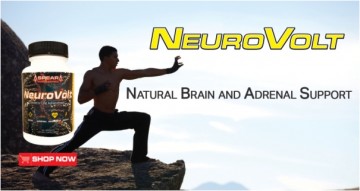 Pittsburgh, PA, November 4, 2015 (Newswire.com) - ​We are all familiar with the inspiring stories of athletes that have fought and scrapped through adversity to achieve their goals; whether it's on the playing field, in the weight room, or in the classroom, the common denominator is they are dedicated to their mission. That focused determination certainly applies to NFL Linebacker Thomas Keiser who, today, unveiled the website and announced the pre-sale for his company SPEAR Performance. The week long pre-sale, at SPEARperformance.com, offers limited-time discounts on their cutting-edge products.
As a student-athlete at Stanford University, he instinctively realized what he put into his body would make all the difference for his performance on the field. "I was extremely fortunate to have had access to the best and brightest minds in the nutritional and scientific fields while attending Stanford," stated Keiser, who attended Stanford University from 2007 to 2012. "I quickly became aware of how important natural health products were in enhancing the performance of my teammates and me. Once I transitioned into the NFL, nutrition became even more important as injuries became more frequent and more severe. You try to heal as quickly as possible- for me that was torn ligaments, concussions and adrenal fatigue, and broken bones- but have to be very careful in not consuming products that would make you fail a drug test. Those experiences and challenges inspired me to launch SPEAR Performance."
The first product is NeuroVolt, a natural Brain and Adrenal Support product. This product is perfect for those with an active and demanding lifestyle. Created to naturally support focus, memory, and reaction, it naturally raises energy levels without the use of stimulants. Thomas is also very excited about NitriGen, SPEAR's comprehensive Nitric Oxide booster. It has been developed to increase endurance and enhance muscular definition, while supporting increased absorption of nutrients. And then SPEAR offers Clarifeine, a sustained thermogenic energy product. Clarifeine provides smooth, sustained energy in a flavorless powder that is perfect for mixing with one's favorite protein drink or smoothie.
Keiser also points out a very important fact; these products are not just for athletes. "I have many friends in the corporate world that battle fatigue and mid-day exhaustion. We have conducted several case studies that concluded our line of products are effective in maintaining healthy energy levels and we will be promoting our Executive Wellness and Corporate Combine programs over our social and web platforms. So now, instead of grabbing a coffee, energy drink or a sugary snack, you can opt for a healthy alternative that will elevate your mind and increase productivity."
And who doesn't want that?
ABOUT SPEAR PERFORMANCE
Started in 2015, SPEAR Performance is headquartered in Pittsburgh, PA and is committed to optimizing the lives of athletes and business professionals through the use of cutting-edge, natural products. Take advantage of pre-sale discounts running from 11/4/15 to 11/10/15.
Related Media