Productivity Just Got Even Lazier With IAmProductive, the New App to Control the Clock
Press Release
•
updated: Oct 11, 2018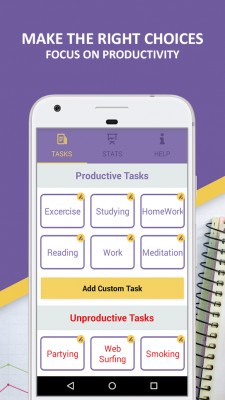 SYDNEY, October 11, 2018 (Newswire.com) - Available today, the app IAmProductive, helps users become the most productive version of themselves. With IAmProductive, anyone can end the guilt of wasting time and embark on a new journey to productivity. This app is for anyone who struggles to choose the right activities in life and wants an effortless solution to fixing this problem.
With countless distractions in our world, it's essential that we learn to focus and make the right decisions in life. Everyday our time is robbed by something or someone, but this app puts an end to that problem.
IAmProductive is a time tracking app. Individuals will be able to track their activities with insanely accurate results, doing this will put anyone ahead of the game. With time tracking anyone can easily find where they lost time and use it as feedback to improve. There is also a variety of different charts that can be used to get a better picture of how much progress has been made.
Amazing benefits of IAmProductive:
IMPROVE QUALITY OF LIFE - Make the right choices in life by choosing the most productive activities
IMPROVE LONG-TERM FOCUS - Improve long-term focus by using time tracking technology
DEVELOP NEW HABITS - Develop new healthy habits that puts anyone ahead of the game
Whether someone is productive or not, IAmProductive is an app that everyone needs to improve their level of productivity or start their journey to productivity. It's a well-known fact that being productive is key to achieving success in life, and that's what this app helps people to do.
For more details, visit:
iOS store: http://itunes.apple.com/us/app/iamproductive/id1358252145?mt=8
Android store: http://play.google.com/store/apps/details?id=com.uvsoft.IAmProductive&hl=en
Video: https://www.youtube.com/watch?v=M691-u-PhZM
Email: app@iamproductiveapp.com
Website: https://www.IAmProductiveApp.com
Source: IAmProductive
Related Media
Tags