Procurify Acquires VendorBase to Launch Procurify Exchange (PEx), a Free RFQ Solution That Helps Facilitate Buyer-Supplier Communication
Procurify is reinventing the ways organizations spend. With PEx users can send, manage and approve quotes to vendors for free.
Press Release
-
updated: Mar 29, 2018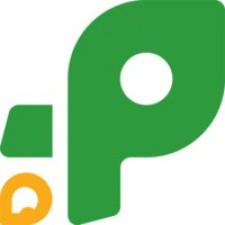 VANCOUVER, British Columbia, March 29, 2018 (Newswire.com) - Procurify announces the acquisition of VendorBase, an independent online buyer-supplier platform. VendorBase has rebranded to Procurify Exchange (PEx) under the acquisition.
The launch of PEx propels Procurify's vision forward to evolve from a purchasing software to becoming a Smart Spend Hub™, where all purchases and spending can be captured on one platform. PEx is an RFQ (Request for Quote) solution that is currently available for free as an add-on feature to current Procurify users or as a free standalone platform for organizations that are looking for an RFQ solution.
People interested in using PEx can sign up to use the solution for free on the Procurify website https://www.procurify.com/integrations/pex.
More and more companies, such as the world's largest biotech startup Samumed and A³ by Airbus, are looking into spend solutions to better understand how spending is affecting their organizations. Procurify's mission is to give organizations the tools to better understand their Spend Culture so that they can get the most out of their spending.
Aman Mann, CEO and co-founder of Procurify, created Procurify to reinvent the way organizations spend. "We believe that tracking spend and understanding how spending impacts organizations shouldn't be difficult. Spend solutions should be as easy to use and accessible as your favorite social media platform."
Mann believes that understanding an organization's Spend Culture is the first step to making better business decisions. "Knowing the why behind what you are spending is so important - Procurify gives you the visibility to see what has been purchased and why."
In addition to PEx, Procurify offers a convenient, accessible and manageable solution for organizations to better understand and improve their Spend Culture. Learn more at www.procurify.com.
Press Contact:
Dani Hao
Communications Manager
dani.hao@procurify.com
Source: Procurify
---
Categories: Business Technology, Supply Chain Management
Tags: B2B, B2B software, company spending, purchasing software, software, spend culture, spend management, startup, strategic sourcing, supply chain management, tech software, vendor management
---