Procurement Expert Stephen Guth Releases Book on Down-And-Dirty 'Hardball Negotiations: Vendor Ploys and Buyer Tactics'
Press Release
•
Jan 15, 2023
Author, attorney, and procurement expert Stephen Guth releases new book on vendor down-and-dirty negotiation ploys, how to spot the ploys, thwart them, and respond with withering buyer tactics.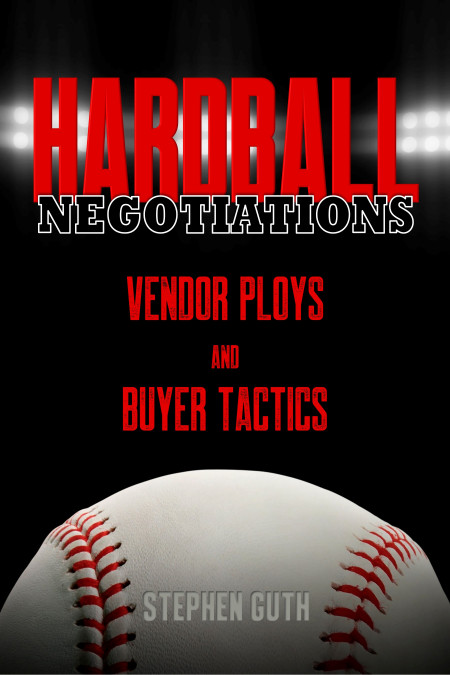 ORMOND-BY-THE-SEA, Fla., January 15, 2023 (Newswire.com) - In his most recent book, Hardball Negotiations: Vendor Ploys and Buyer Tactics, author, attorney, and procurement expert Stephen Guth shines a scorching light on the dark art of down-and-dirty negotiations. Written by a buyer for buyers, he shares over 20 years of real-life experience dealing with hardball negotiators and slimy vendors.
This book isn't about win-win "getting to yes" feel-good negotiations. Instead, it covers the dirty secrets of vendor ploys and how to devastate them with lethal tactics. —Stephen Guth
Guth looks beyond the alphabet soup of MDO, LAA, ZOPA, BATNA, and WATNA to focus on what really matters: the tactics buyers need to get the best deal. He explores how buyers stack up against their worthy adversary—the vendor—and dissects favorite vendor ploys: Funny Money, Pop-Tart, Surprise!, Best Friends Forever, Flock of Seagulls, Car Dealer, Take It or Leave it, Cheap Shots, Misdirection, Policy Parrot, Parasite, and more. Guth not only explains what buyer tactics to use, when, and how, he also covers the science behind why his game-changing tactics work: Drop the Anchor, Quid Pro Quo, Law of Diminishing Concessions, Schmooze or Lose, Coffee and Donuts, Torture Chamber, Bluffing, Monkey See - Monkey Do, Lie Detector, Salami Slicing, The Great Equalizer, and more. Guth packs this negotiation playbook with over 50 ploys and tactics that will amp up a buyer's negotiation game.
Source: Stephen Guth, author