PrintWithMe Hires Two Multifamily Veterans to Its Leadership Team
Press Release
•
updated: Aug 1, 2019
The Chicago-based printer amenity company signals its readiness for rapid expansion in the multifamily apartment industry by adding two industry veterans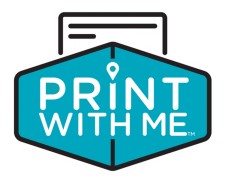 CHICAGO, August 1, 2019 (Newswire.com) - ​​​PrintWithMe, the Chicago-based printer kiosk company, announced today it has hired Joe Summers and Kimberly Cameron to its leadership team.
Summers joins the company as its first chief revenue officer and Cameron joins as its vice president of sales, multifamily. The announcement comes after PrintWithMe grew its multifamily client base, mostly through industry referrals, to include many of the country's top fee-managers and owner-operators.
"We are absolutely thrilled to welcome Joe and Kimberly to the team," said Jonathan Treble, founder and CEO of PrintWithMe. "They embody the values of integrity, perseverance, and customer-focus that we strive to live out as a company, and their leadership in multifamily business development is unparalleled."
In 2018, PrintWithMe shifted its growth focus from retail printer kiosks to multifamily printer amenities, after the latter market proved ripe for a new entrant. "We quickly learned in conversations with multifamily managers that the industry sorely needed a better printer amenity solution," Treble added. "Residents and managers were struggling every day with low-end printer failures, supply outages, and non-responsive service companies. Building on our four years of developing secure guest printing technology, we introduced a service the industry was looking for."
Joe Summers comes to PrintWithMe with over 20 years of experience in the multifamily apartment industry. "I'm excited to address a huge pain-point that exists in our industry, for both residents and site staff," said Summers. "Until PrintWithMe, there had never been a convenient way for on-site employees to efficiently manage this process through technology and hardware. Just like ATMs in our 'cashless' society, everyone needs to print and, generally, there is an emotional tie to anything a consumer has to print, like a resume or passport application. Additionally, it's important that PrintWithMe is a green company that focuses heavily on reducing waste while being completely secure and encrypted to protect the site technology and the resident's privacy."
Kimberly Cameron is also a seasoned multifamily professional. "After spending over 30 years in the multifamily industry, it's re-energizing to find a product and service that provides a solution for the residents that the on-site staff embraces because it frees up their time and makes their lives easier," said Cameron. "Not only has PrintWithMe introduced a great product, but the company has been built with a sharp focus on culture, integrity, creativity, and customer service. As a result, the company has gained the respect and support of many large national and local clients in our space. I am thrilled at the opportunity to expand PrintWithMe's growth and look forward to hiring and coaching a great team so we can share the information with everyone in the multifamily space."
Since launching in 2014, PrintWithMe has fast become the premier printer amenity for the multifamily apartment industry. With the addition of Summers and Cameron to its team, PrintWithMe looks to continue its rapid expansion into multifamily.
About PrintWithMe
PrintWithMe is the Chicago-based printer kiosk company whose mission is to make printing convenient for everyone, everywhere. The company focuses primarily on multifamily communities at this time, which it considers the first large market on its journey to deliver a better solution for the $10 billion personal printing market. Their printer stations are also hosted in coffee houses, co-working spaces, and other types of spaces. In total, PrintWithMe operates in 45 states.
Source: PrintWithMe