Primax Electronics Announces Qualcomm QCS6490 Reference Design for Fleet and Industrial IoT Gateway and Camera Applications - Mid-America Trucking Show
Press Release
•
Mar 31, 2023
Primax Connected Mobility Business Unit specializes in designing and manufacturing connected cameras, gateways, asset trackers, and sensors for Fleet and Industrial IoT applications.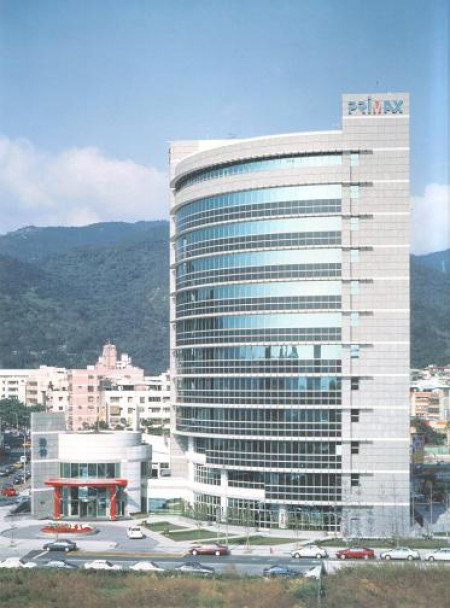 LOUISVILLE, Ky., March 31, 2023 (Newswire.com) - Following Qualcomm Technologies, Inc.'s Embedded World 2023 announcement of its new IoT processors designed to support four major operating systems, today, Primax is announcing a suite of reference designs based on the Qualcomm® QCS6490 SoC. The Primax reference designs include a dashcamera and IoT gateway platform specifically designed for Fleet and Industrial IoT applications. Qualcomm QCS6490 SoC allows unprecedented AI processing at the edge, enabling CV-AI-based applications such as driver monitoring systems or road condition alerts. High performance with low power consumption and a comprehensive feature set make the Qualcomm QCS6490 a versatile solution for next generation intelligent edge processing devices such as smart cameras, gateways, industrial automation equipment (IPC, PLC), autonomous mobile robotics, and more.
The Primax reference platform will support multiple wireless interfaces including Wi-Fi 6, Bluetooth® 5.2, Thread, and LoRa, and allow for integrating up to eight cameras, connected via AHD, PoE, USB (UVC), or Wi-Fi. The platform is capable of supporting multiple wired or wireless sensors and will offer integration with the vehicle's OBD system, and 5G or LTE network connectivity. Primax's design encompasses dual-mic echo cancellation and noise suppression, ELD compliance, and precise image performance via spectra DSP pipeline tuning.
"As a global leader in edge computing and vision technologies, Primax is committed to serving our clients with the most advanced technologies for machine vision and Industrial IoT applications. We are proud to continue our close collaboration with Qualcomm Technologies to help widen support for the management of physical assets and further enable our clients to bring cutting-edge products to market. Our Qualcomm QCS6490-based reference design will not only accelerate product time to market, but also empower developers to drive innovations in AI and edge computing," said Jason Hsu, Vice President of Primax Connected Mobility Business Unit.
"Qualcomm Technologies is proud to power the Primax reference platform and to advance Industrial IoT application use," stated Dev Singh, vice president, business development, and head of building, enterprise and industrial automation, Qualcomm Technologies, Inc. "Collaborations between Qualcomm Technologies and Primax Electronics continue to accelerate the future of fleet management with state-of-the-art technology behind it."
About Primax Electronics Ltd.
Founded in 1984, Primax is a global leader in Vision, Audio, and Human Machine Interface technologies. Headquartered in Taipei with operations across Asia, North America, and Europe, Primax clients include some of the world's most respected consumer, industrial, and automotive brands. Primax ranks highest in Corporate Governance and Social Responsibility among Taiwanese suppliers and is a proud winner of "Asia Best Companies to Work For" by HR Asia.
Contact us: ContactCBD@primax.com.tw
Qualcomm branded products are products of Qualcomm Technologies, Inc. and/or its subsidiaries. Qualcomm patented technologies are licensed by Qualcomm Incorporated.
Qualcomm is a trademark or registered trademark of Qualcomm Incorporated.
Source: Primax Electronics
Tags